Bryan Cranston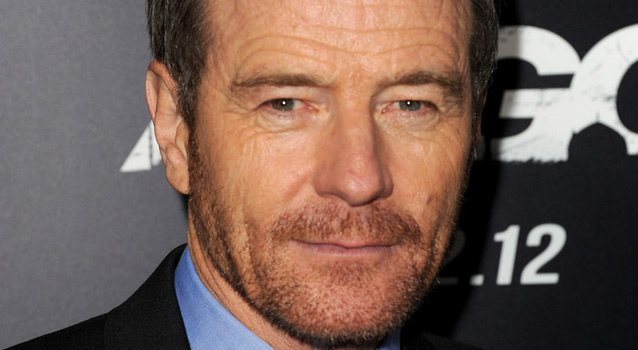 Bryan Cranston won three consecutive Emmy® Awards for "Outstanding Lead Actor in a Drama Series" for his portrayal of Walter White on AMC's
Breaking Bad
. Cranston holds the honor of being the first actor in a cable series, and the second lead actor in the history of the Emmy® Awards to receive three consecutive wins. His performance has also earned him a fourth Emmy® nomination this year, a Television Critics Association award, three Golden Globe nominations and a Screen Actors Guild award.
Cranston will make his Broadway debut this January playing President Lyndon Johnson in All the Way, by Pulitzer Prize-winning writer Robert Schenkkan. The play depicts the early period of LBJ's presidency and his relationship with key political figures, including Martin Luther King Jr., J. Edgar Hoover and Senator Richard Russell. Cranston received rave reviews for his performance, which just finished a sold out run at the American Repertory Theatre in Cambridge, Massachusetts.
On the big screen, Cranston won a second Screen Actors Guild award this year for his co-starring role in the 2012 Oscar-winning Best Picture, ARGO, essaying the role of CIA operative Jack O'Donnell opposite star-director Ben Affleck.
He will next star in Legendary Pictures remake of GODZILLA opposite Aaron Taylor-Johnson and Elizabeth Olsen, which will be released by Warner Bros. on May 16, 2014. He will also voice a character in DreamWorks KUNG FU PANDA 3.
He will then begin production on Jay Roach's TRUMBO playing the title role of Dalton Trumbo, who was one of Hollywood's most successful screenwriters whose career came to an end when he was blacklisted in the 1940's for being a communist.
Last year, he was heard as the voice of "Vitality" in MADAGASCAR 3: EUROPE'S MOST WANTED, which grossed over $730 million worldwide. He also starred in Len Wiseman's remake of TOTAL RECALL, Adam Shankman's ROCK OF AGES and Nicolas Winding Refn's critically acclaimed film, DRIVE, opposite Ryan Gosling and Carey Mulligan.
Cranston's additional feature film credits include: CONTAGION, JOHN CARTER, LARRY CROWNE, THE LINCOLN LAWYER, LITTLE MISS SUNSHINE, SEEING OTHER PEOPLE, SAVING PRIVATE RYAN and THAT THING YOU DO!
Born to a show business family and raised in Southern California, Cranston made his acting debut at the age of eight in a United Way commercial. It wasn't until he finished college that acting became a serious consideration. While on a cross-country motorcycle trip with his brother, he discovered community theater and began exploring every aspect of the stage. Soon, he was cast in a summer stock company.
Cranston returned to Los Angeles and quickly landed a role on the television movie
Love Without End
, which led to his being signed as an original cast member of ABC's
Loving
. He went on to appear in numerous television roles including a seven-year run as Hal on FOX's
Malcolm in the Middle
, for which he was nominated for a Golden Globe and three Emmy® awards; the recurring role of Dentist, Tim Whatley on
Seinfeld
; HBO's acclaimed miniseries,
From the Earth to the Moon
, as Buzz Aldrin, and the made-for-television movie I Know
My First Name is Steven
, among others. He has guest starred on numerous TV programs.
Cranston continues to pursue his love for theater whenever possible. Credits include: The God of Hell, Chapter Two, The Taming of the Shrew, A Doll's House, Eastern Standard, Wrestlers, Barefoot in the Park and The Steven Weed Show, for which he won a Drama-Logue Award.
Cranston is also a dedicated screenwriter and director. He wrote the original romantic drama, LAST CHANCE as a birthday gift for his wife, Robin Dearden, and directed and starred in the film. Cranston has also directed several episodes of
Malcolm in the Middle
, the Comedy Central pilot
Special Unit
,
Breaking Bad
and recently an episode of
Modern Family
.
In early 2011, Cranston served as executive producer and star of an exclusive online series called
The Handlers
for Atom.com. The comedic short series followed Cranston as the character Jack Powers and his race to win a seat on the State Senate.
Cranston also produced an instructional DVD called KidSmartz, which is designed to educate families on how to stay safe from child abduction and Internet predators. KidSmartz raises money for the National Center for Missing & Exploited Children.