Critics at Cannes and Beyond Are Calling Top of the Lake: China Girl "Brilliant," "Gripping" and "Gloriously Weird"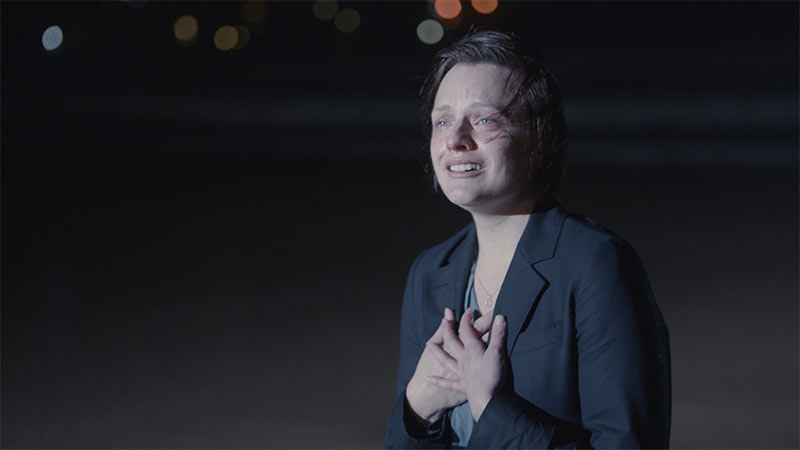 The 2017 Cannes Film Festival lineup included television for the first time ever, featuring a six-episode marathon debut of director Jane Campion's Top of the Lake: China Girl. Critics are embracing it, calling the return of the limited series "gripping and very eccentric," and "wacky, different and so damn interesting."
Read on for more:
• Entertainment Weekly's Joey Nolfi reports that Top of the Lake: China Girl's premiere at Cannes Film Festival "was met with glowing reviews (and a sustained standing ovation) from attendees."
• Todd McCarthy of The Hollywood Reporter says, "With its sharp writing, superior cast, evocative locations, seductively seamy subject matter and delicious performances, Top of the Lake is decidedly back in a major way."
• Variety's Brent Lang boasts that the performances feature "another knockout turn by Elisabeth Moss as Detective Robin Griffin and stellar work from Nicole Kidman as a mother dealing with a volatile teenage daughter."
• Cameron Bailey, Artistic Director of the Toronto International Film Festival tweets from Cannes, "Six hours watched. It's brilliant."
• IndieWire's David Ehrlich insists, "I cannot possibly overstate how perverse it is that the best thing I've seen (by FAR) at my first Cannes Film Festival is a television show." Ehrlich also dares the Toronto International Film Festival: "Screen the whole shebang at TIFF and I will personally drag every film critic I know into the auditorium."
• Melissa Silverstein of Women and Hollywood saw the first two episodes of Top of the Lake: China Girl at Cannes and tweets, "Wacky, different and so damn interesting. Can't wait to see more. All hail Jane Campion."
• Vanity Fair's Richard Lawson describes his experience at Cannes, "What I saw is moody and funny and weird and great."
• Kate Muir, Chief Film Critic of The Times UK caught the first two episodes at Cannes as well, noting that it's "gripping and very eccentric."
• In Rolling Stone's "25 Most Anticipated TV Shows of 2017″ Sean T. Collins writes, "Even in a year where Twin Peaks is returning, this may well be the murder mystery to beat."
• In its "30 Most Anticipated New TV Shows Of 2017," The Playlist's Jessica Kiang and Oliver Lyttleton muse, "Frankly, if Campion were directing a webseries based on the phone book starring a dead pigeon, Tori Spelling and head of cabbage, it would still land firmly inside our top 10 most anticipated anythings, of any year."
• TV Line's Dave Nemetz warns, "Put on your sunglasses: Sundance's Top of the Lake is delivering some major star wattage in its second installment."
• Tom and Lorenzo talk of the star power in Top of the Lake: China Girl: "Between this, Big Little Lies and The Handmaid's Tale, Nicole Kidman and Elisabeth Moss are basically winning at television right now."
• Movie Pilot's Jack Carr says, "It's fair to say we could be looking at the best TV show of 2017."
• Nerdist's Michael Arbeiter recalls the first season of Top of the Lake as "haunting, touching, weird, severe and imaginative," and after watching the new trailer adds, "China Girl looks no less stunning."
• Ben Barna writes in Nylon that Nicole Kidman is "TV's other 2017 MVP" whose "light prosthetics, gray hair and adorable freckles" in Top of the Lake: China Girl have him "sold."
• Glamour's Elizabeth Logan says, "We can't wait to see Moss and Kidman, two of the finest screen actresses working today, in scenes together."
• The Guardian Gwilym Mumford assures that the show is "still gloriously weird" and that it "remains a treasure."
Stream the entire Top of the Lake: China Girl series online now.