Cast Members
Brad Falchuk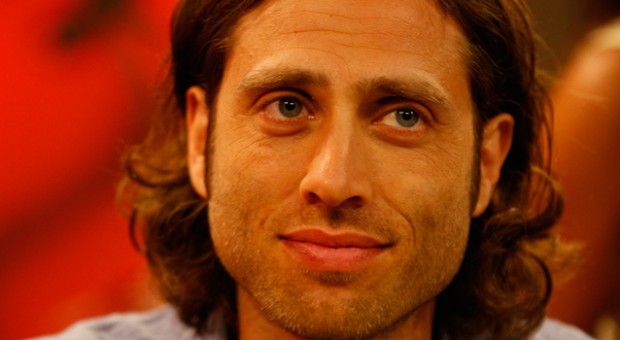 American Horror Story - Creator / Executive Producer / Writer / Director - Brad Falchuk is the co-creator and executive producer for the hit FOX series Glee. As a writer and director on the show, Falchuk seeks to find the humanity and vulnerability in his characters, creating a lasting connection for the audience. Falchuk was recently honored with an Emmy® nomination for Outstanding Writing for a Comedy Series, two Writers Guild of America Awards nominations, and a PGA nomination for Television Producer of the Year for his work on Glee.
He is also the co-creator of the new FX show American Horror Story, as part of his overall deal with 20th Century Fox Television. Along with co-creator Ryan Murphy, Falchuk has assembled an impressive cast, including Dylan McDermott, Connie Britton, Jessica Lange, and Frances Conroy.
Falchuk is currently preparing the third season of Glee, which will launch this fall. Falchuk writes most of the episodes with co-creators Ryan Murphy and Ian Brennan, and has written or directed some of the most memorable and touching episodes, including Season 1's "Preggers," "Ballad," "Sectionals," "Dream On," season finale "Journey to Regionals," and Season 2's "Grilled Cheesus," "Never Been Kissed," "Sexy," "Born This Way," and season finale "New York." Glee has been nominated for 15 Emmy Awards, winning four; the show has also garnered seven Golden Globe® nominations and two wins for Best Television Series – Musical or Comedy.
He was previously an executive producer on the critically-acclaimed cable series Nip/Tuck, where he was a writer on the show from its inception and directed numerous episodes. He has also written episodes of the syndicated dramas Earth: Final Conflict and Mutant X, and was a staff writer on Veritas: The Quest.
Falchuk is one of the three founding members and currently sits on the board of directors of the Young Storytellers Program. This non-profit initiative, which currently runs in more than 100 schools in Los Angeles, New York City and Denmark, facilitates self-expression in underprivileged fourth graders by mentoring them through the process of writing their own short screenplays and having those screenplays performed by famous actors.
Falchuk received his master's degree from the American Film Institute. He currently resides in Los Angeles. He would like to thank Bruce Springsteen and David Ortiz for making him into the man he is today.