Which "Game of Thrones" Character Are You? The Results Are In!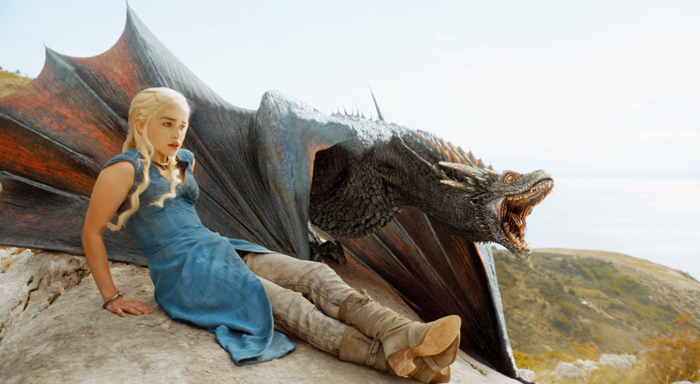 Attention WRITERS' ROOM fans: Many TV viewers have played the game. All who did now bear the mark. In other words, the "Which Game of Thrones Character Are You" test results are in. The most common outcome? The dragon-mother/justice-seeker Daenerys with 24%. Next in line were King's Landing schemers Tyrion and Varys with 22% a piece. Now for a scarier takeaway: 2% of fans found their match in the despicable Joffrey. See full results below.
1. Daenerys Targaryen – 24%
2. Tyrion Lannister – 22%
3. Lord Varys – 22%
4. Jon Snow – 17%
5. Catelyn Stark – 13%
6. Joffrey Baratheon – 2%
Unsatisfied with your match? Give the test a retake to see which Westerosi personality suits you…the second time around.
Which House of Cards character are you? Take another personality test to find out.