"THE WRITERS' ROOM" Videos on Multiple Emmy-Winning Series "Breaking Bad"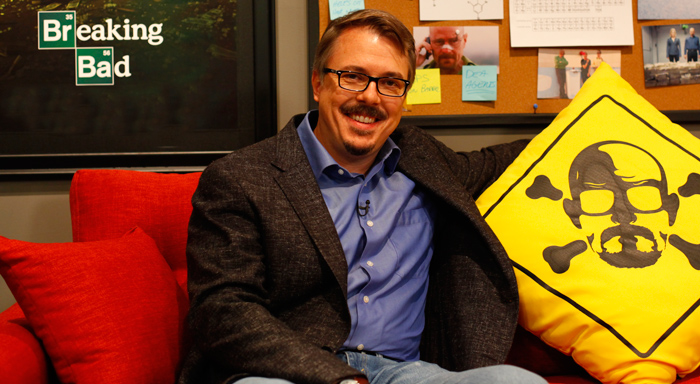 Once again, Breaking Bad swept the Emmys with wins across the board, including a win for Outstanding Drama Series. Want to know the secrets to Vince Gilligan's successful creation? Check out the insider stories from Gilligan, Bryan Cranston and the Breaking Bad writing team in THE WRITERS' ROOM video clips below.
Breaking Bad Videos
For more THE WRITERS' ROOM clips from the 2014 Emmy Winners, check out the following:
Don't stop now. Take quizzes on all your favorite shows featured on THE WRITERS' ROOM.