Want to Relive Two Seasons of "The Writers' Room"? You Can Do It Through Clips or a Marathon. Your choice!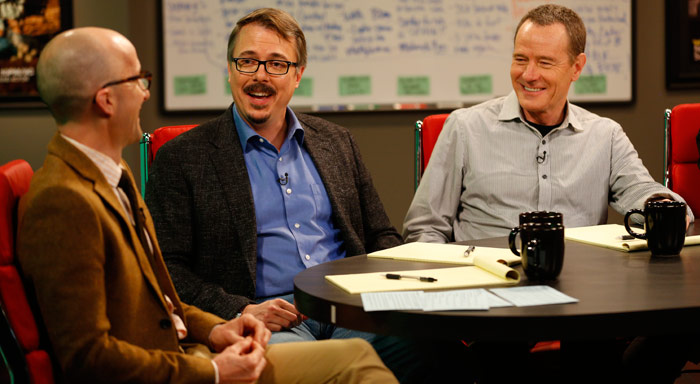 Where else and when else but on THE WRITERS' ROOM on Monday nights at 11PM will you hear Vince Gilligan's original pitch for Breaking Bad, Robert Kirkman's shocking recollection of one network's reaction to The Walking Dead and Kurt Sutter's reasons for killing off of a major character on Sons of Anarchy? Well, two places actually: In the video clips below and during THE WRITERS' ROOM marathon on Sun., Jun. 1 starting at 1:30PM/12:30c on SundanceTV. (See schedule details)
Season 1 Clips
Season 2 Clips
Tune in to the Season 2 finale of THE WRITERS' ROOM: "Pretty Little Liars" on Mon. 11PM/10c.