Movie Evolution: Six Decades of Biker Chicks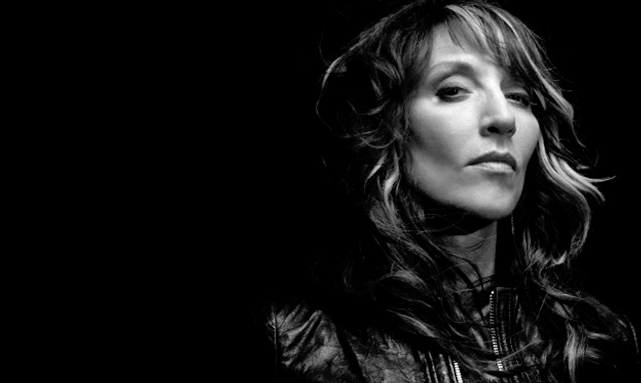 Face it. There's something intrinsically tough and sexy about a woman on a motorcycle. How we've thought about–and pictured–her over the decades may have changed a lot but one thing's remained constant: When there's a motorcycle involved, you can count on some rule-bending hotness.
Revved up for more motorcycle action? Don't miss the creators of Sons of Anarchy on THE WRITERS' ROOM, Mon., May 12 at 11PM/10c.
The '60s: Tres Chic
In the '60s, biker babes morphed into a self-possessed, fashionable rebel. Perhaps no one better exemplifies this than Rebecca (Marianne Faithfull) in The Girl on a Motorcycle (1968), as she escapes boredom–in the form of her new husband–by zipping on a skintight black leather bodysuit and taking off through Alsace on her trusty motorbike to visit an old lover. And in The Swinger (1966), Kelly (Ann-Margret) claims her own ambition–and sexual freedom–by acting out her fantasies… and riding her Triumph Tiger in a belted green leather jacket and little else.
The '70s: Exploitation and Expression
With greater independence and representation in the '70s came a typically reactionary backlash against the supposed dangers of "women's lib." Al Adamson's cult favorite Angels' Wild Women (1972) finds a band of violent and orgiastic "girls with men's desires" (as the trailer describes them) taking their revenge in outrageously overblown fashion (whips, gang bangs, et. al.). At the same time, fearless funk pioneer Betty Davis was straddling her motorcycle in an iconic mid-'70s image that makes it clear who's really doing the exploiting, and Kelly (Jaclyn Smith) from Charlie's Angels (1976) was outsmarting bad guys from the back of her bike.
The '80s: Camp and Capitalism
By the '80s, biker chicks had been appropriated into shock-schlock culture, as in legendary camp master Troma Entertainment's horror-comedy Chopper Chicks in Zombietown (1989)–featuring a pre-Sling Blade Billy Bob Thornton(!). With their big hair, crop tops, chaps over acid-wash jeans and zipper-heavy motorcycle jackets, these were bad and beautiful "creatures of darkness" who spewed canned dialogue while taking a chainsaw to the crotch of an unlucky victim. Similarly larger-than-life was Hollywood legend Elizabeth Taylor, who joined publisher Malcolm Forbes' for a Harley-Davidson charity event in 1987 atop a chopper called Purple Passion while wearing a bright-red fringed leather jacket featuring the name of Forbes' biker club: the Capitalist Tools (!).
The '90s: Independent Womyn
With feminism having found a solid foothold in the cultural zeitgeist, biker chicks of the '90s reflected stories by and for women–or "womyn"–as in the empowerment trip of Me & Will (1999), where female bonding takes the form of hitting the road in search of Peter Fonda's chopper from Easy Rider while working through torments of the past. And the delightful documentary She Lives to Ride (1995) shares the tales of pioneering motorcycle mavens, including 80-something-year-old entrepreneur Dot Robinson, whose pink Harley has a built-in lipstick case.
The '00s: Futuristic Femmes
In decade-defining movies like The Matrix Reloaded (2003), our obsession with dystopian futurism is embodied by biker chick Trinity (Carrie-Anne Moss), whose shiny-leather-clad form virtually melds into her Ducati as she once again saves humanity's future. And on Dark Angel, genetically engineered soldier Max (Jessica Alba) searches for her fellow escapees in post-apocalyptic Seattle–astride her sleek Kawasaki.
The '10s: Biker Vigilantes
At last, the motorcycle has become a tool of the modern, transgressive vigilante female. Badass child superhero Hit-Girl, a.k.a. Mindy, of Kick-Ass 2 (2013) races her sleek Ducati (just like her movie foremother Trinity, but purple to match her hair) home just in time to avoid being busted by her guardian, who thinks she's given up her crime-fighting ways. And Lisbeth Salander (Rooney Mara), the deeply damaged yet utterly brilliant hacker of The Girl with the Dragon Tattoo (2011), gets around on a refitted vintage Honda that perfectly matches her gritty, too-easily-underestimated persona. And then of course, there's Sons of Anarchy's Gemma (Katey Sagal)!
Be sure to watch THE WRITERS' ROOM: "Sons of Anarchy" episode Mon., May 12 at 11PM/10c.