Movie Evolution: Five Decades, Five Political Sex Scandals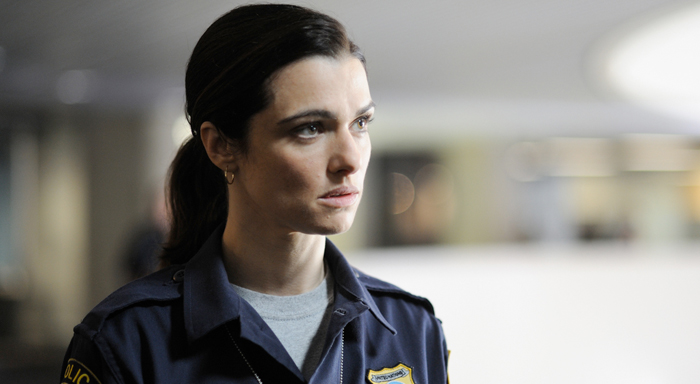 There's no scandal as juicy as a sex scandal. And when political intrigue gets mixed in, well, that just ups the ante. Lest you think that political sex scandals are a modern invention, here's a breakdown of movies — all based on true stories — over the last half century.
The Devils (1971)
Talk about sordid: Back in 1634, French Catholic priest Urbain Grandier (Oliver Reed) was burned at the stake in connection with a series of supposed demonic possessions. The powerful Cardinal Richelieu used the accusations of a twisted, sexually obsessed nun (Vanessa Redgrave) as fuel to pursue a political vendetta against Grandier. The movie, directed by Ken Russell and based on a book by Aldous Huxley, met harsh criticism in the U.S. and U.K., both of which gave it an X rating because of violence and explicit sex scenes (two words: nun orgy). It has since been embraced as a cult classic.
Blaze (1989)
Based on the memoir of a former stripper, Blaze recounts the passionate love affair between Louisiana Governor Earl Long (Paul Newman) and his buxom babe Blaze Starr (Lolita Davidovich). They may have been an unlikely pair, but their connection held fast even when the governor's rivals used their relationship against him when he advocated for black voting rights). Having a fling with a stripper is one thing; what really riled up his adversaries was when they moved in together.
Primary Colors (1998)
A highly likeable Southern presidential candidate (John Travolta) and his staff deal with the fallout of his sexual peccadilloes as he continues to charm nearly everyone around him. Sound familiar? Based on the novel by Joe Klein, who covered Bill Clinton's 1992 campaign, this movie spins a compelling (if fictionalized) account of a presidential campaign nearly derailed by a procession of mistresses and the accusation that he got a teenage babysitter pregnant.
The Caiman (2006)
Director Nanni Moretti plays Silvio Berlusconi in the film-within-a-film about the judicially challenged Italian media tycoon and former prime minister. Perhaps most remarkable is how accurately the movie predicted Berlusconi's ultimate conviction and seven-year sentence for having sex with an underage prostitute and abusing his power in the subsequent cover-up.
The Whistleblower (2010)
Rachel Weisz gives one of the best performances of her career as Kathryn Bolkovac, the real-life Nebraska police officer who uncovers a shocking scandal after becoming a U.N. peacekeeper in Bosnia. There she discovers that employees of a security-firm subcontractor, including company bigwigs, have been engaging in underage prostitution and profiting from sex trafficking. When she reveals their abuses, she is met with both apathy and outright threats.
Writer/Creators Robert and Michelle King sourced real-life political sex scandals as their inspiration for The Good Wife. Don't miss more insider details with them and star Julianna Margulies on THE WRITERS' ROOM: "The Good Wife," airing Mon., May 19 at 11PM/10c.