"The Writers' Room": 5 Questions with TV Guide's Michael Schneider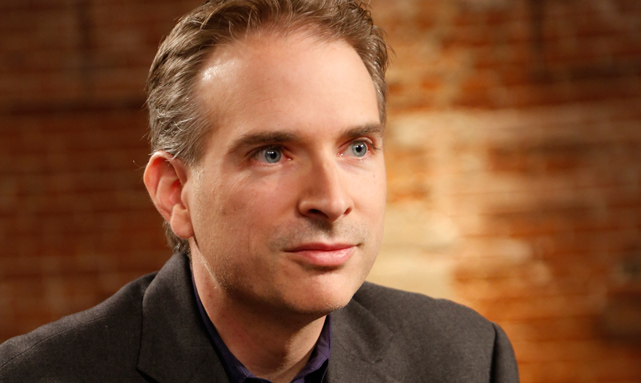 Los Angeles Bureau Chief of TV Guide Magazine Michael Schneider discusses The Walking Dead's success, the legacy of Smallville and the gap between TV and movie comic book adaptations.
Q: What's the biggest surprise that Robert Kirkman brought to the zombie genre with The Walking Dead?
A: That it could be done as an ongoing TV show. Many have tried, but no one has been able to figure out how to bring such humanity to the genre on television. That's a credit to Kirkman, as well as Frank Darabont, Glen Mazzara, Scott Gimple, Gale Anne Hurd, Greg Nicotero and everyone else involved.
Q: Do you think the series has pushed the envelope in terms of makeup and F/X on TV?
A: That's a testament to Greg Nicotero, the special effects master who has created such a distinctive look and world. Greg's zombies are icky, dripping, messy monsters that are a visual treat to see. And then can't unsee.
Q: Word is out that the The Walking Dead spin-off will be based in a different location. Where would you like to see it take place?
A: I'd like to see the exact opposite of The Walking Dead setting. We've seen touches of this when the show ventures into Atlanta, but how does the calamity impact even more populated and dense areas, like Chicago, Los Angeles or New York? (Would the zombies survive a Chicago winter? Do they thaw out and keep on keeping on?)
Q: Why do you think Smallville lasted for ten years on television while Lois & Clark only lasted for four?
A: Smallville was on a smaller network (The WB, then The CW) that depended less on having to attract a big, broad audience like Lois & Clark did on ABC in the 1990s. Also, Lois & Clark came at a time when comic book adaptations weren't nearly as popular in the mainstream. Of course, Smallville premiered before the major geek explosion of the 2000s, and helped usher it along, but the genre series of the 1990s helped it along.
Q: Why do you think comic books seem to do better in the movies than on TV?
A: To really translate the expansive world of comic books into entertainment, you need a big special effects budget to do it justice. Movies still have the kind of budgets that TV doesn't, since TV is an ongoing affair. Movies also can attract a large, broad audience to sit in a theater for two hours. But a chunk of that audience won't commit to watching a comic-themed TV show every single week. But The Walking Dead's tremendous ratings are doing quite a bit to change that conventional wisdom.
THE WRITERS' ROOM: "The Walking Dead, Smallville & other comics" airs Fri. Apr. 25 at 9PM/8c.
Superman fanatic? Take the Smallville Quiz. Can't get enough zombies? Take The Walking Dead Quiz.