THE WRITERS' ROOM Renewed for Season 2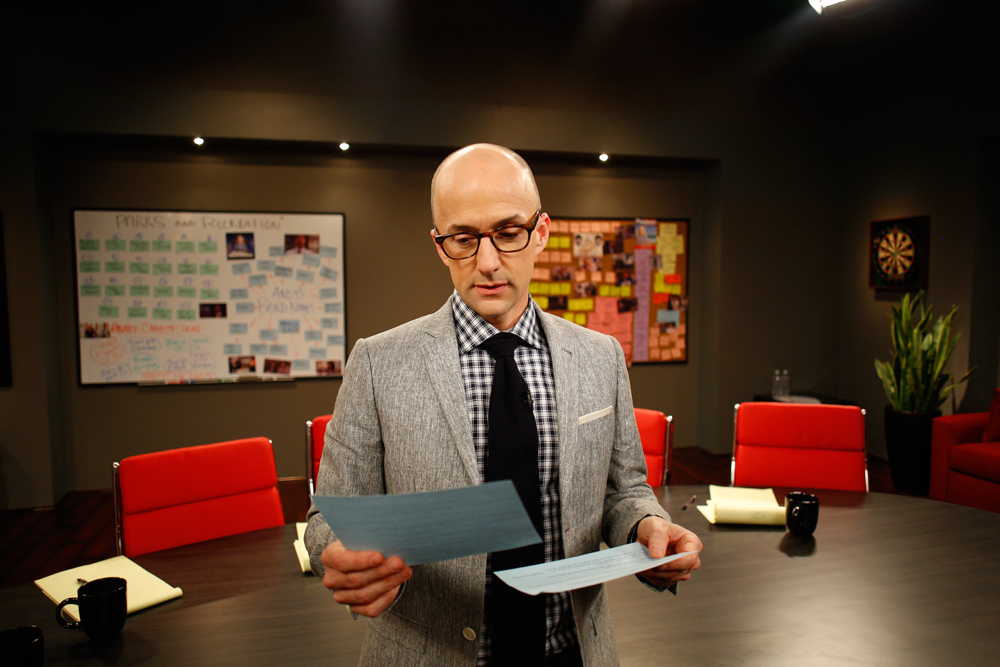 SUNDANCE CHANNEL RENEWS ORIGINAL SERIES
THE WRITERS' ROOM
Pasadena, CA – TCA - January 11, 2014 – Sundance Channel announced today the renewal of its original non-fiction series THE WRITERS' ROOM. The six episode half-hour series hosted by Academy Award® winning screenwriter Jim Rash takes viewers inside the writers' rooms of the hit television shows that are defining pop culture today. The announcement was made today by Sarah Barnett, Sundance Channel President. The series is slated to premiere in spring 2014.
Season two will go behind the scenes with the writers, producers and actors from a variety of hit series, including, Sons of Anarchy (Kurt Sutter, Charles Murray, Mike Daniels, Katey Sagal), House of Cards, Pretty Little Liars (I. Marlene King, Oliver Goldstick, Joseph Dougherty, Troian Bellisario, Shay Mitchell), The Good Wife (Robert King, Michelle King, Ted Humphrey, Julianna Margulies), Scandal (Shonda Rhimes, Mark Wilding, Matt Byrne, Jenna Bans, Heather Mitchell, and Kerry Washington), and a special episode about the growing trend of comic book and graphic novel adaptations in TV which will highlight popular series such as The Walking Dead and Smallville.
THE WRITERS' ROOM debuted this past summer to rave reviews. The Baltimore Sun called it "unpretentious and utterly engaging." The Hollywood Reporter exclaimed, "Viewers get to share in that experience of joy, that elusive feeling that something really good was just created here." Season one spotlighted Breaking Bad, Dexter, Game of Thrones, American Horror Story, Parks and Recreation and New Girl.
Sarah Barnett said, "TV continues to be a tremendously dynamic and ever evolving medium, and audiences are increasingly interested in gaining a deeper perspective on the mechanisms and creative process behind their favorite shows. We look forward to exploring a brand new season full of some of today's most extraordinary series."