Mary Tyler Moore, Iconic TV Actress, Dies at 80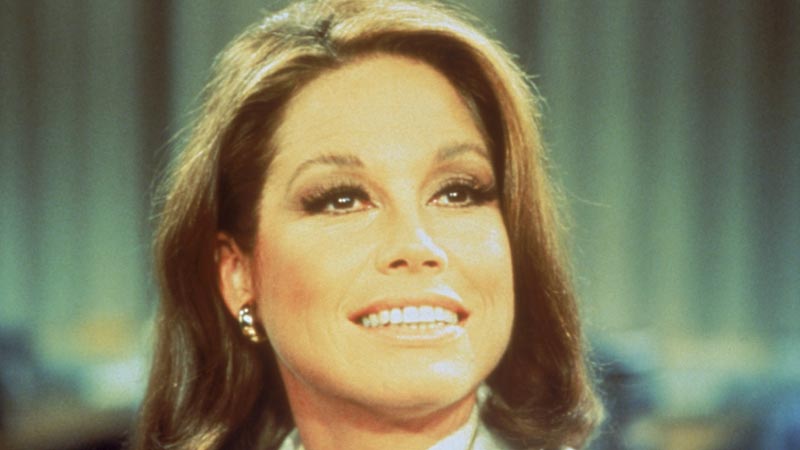 Mary Tyler Moore, the Emmy- and Golden Globe-winning actress whose performances on The Dick Van Dyke Show and The Mary Tyler Moore Show pioneered a new generation of female characters on television, died Wednesday from pneumonia, according to The New York Times. She was 80.
SundanceTV will honor Moore by airing a special 14-hour marathon of The Mary Tyler Moore Show on Saturday, Jan. 28 from 6 a.m.-8 p.m. ET. The marathon will feature the entire final season of the landmark TV series.
Moore made numerous television appearances in the late 1950s before she gained international fame in 1961 for her portrayal of Laura Petrie, the capri pants-wearing dancer-turned-homemaker wife of Dick Van Dyke's Rob Petrie on van Dyke's eponymous show. She won two Emmys for her work on the show, which ended after only five seasons at the height of its popularity.
In 1970, Moore starred in The Mary Tyler Moore show as a "spunky" local news producer in Minneapolis.  The series was revolutionary for centering around a single, never-married career woman, and Moore's witty and independent Mary Richards instantly became a feminist icon.
The workplace sitcom, which airs regularly on SundanceTV, ran for seven seasons and earned Moore three additional Emmys. The series also produced a number of successful spin-offs, including other hit sitcoms Rhoda and Phyllis as well as the hour-long drama Lou Grant – all of which were produced by MTM Enterprises, a production company founded by Moore and her then-husband Grant Tinker.
Moore also appeared in multiple films throughout her career, including notable roles in 1967′s Thoroughly Modern Millie and 1980′s Ordinary People, a dramatic role for which she earned an Oscar nomination.
A longtime animal rights activist, Moore worked with Farm Sanctuary to promote compassionate treatment of farm animals. Moore, who was diagnosed with Type I diabetes in the 1970s, also served as the international chairman of JDRF, which raised funds for juvenile diabetes research.
Celebrate Moore and her work with the special marathon of The Mary Tyler Moore Show on Saturday from 6 a.m.-8 p.m. ET.