"A.V. Club", "Variety" Applaud "Eerie","Brilliant" Latest Ep of "THE RETURNED"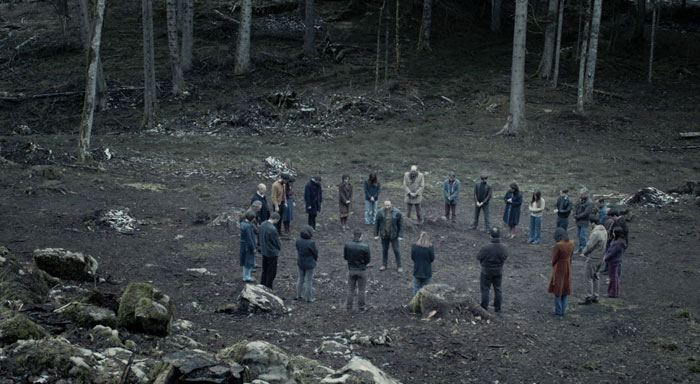 The A.V. Club and Variety go wild for "a chilling  RETURNED climax" setting the stage for this week's season finale  on the  "beautiful, mysterious, atmospheric" series.
Read on for more:
•The A.V. Club's Erik Adams can't get enough of latest episode "Etienne" in his A-grade review of an installment "which pays off season-long threads and solves enough mysteries to maintain the momentum leading to the finale."
•Variety's Maureen Ryan calls the series one of 2015′s best and most unique for its established "desire to ask questions and plumb the more mysterious reaches of the human soul", and says THE RETURNED "is the rare serialized drama that doesn't care about 'mythology': it tries — and succeeds — in evoking the timeless quality of myths."
•Den of Geek raves about the series, breaking down reasons to watch for fans of horror, LOST, and enigmatic storytelling in general, writing, "THE RETURNED is a show that deserves to be seen regardless of your zip code or passport."
•Entertainment Weekly compares a certain revenant to Peter Parker and recaps a last week's elusive installment,  acknowledging, "THE RETURNED's specialty is mystery, and it wouldn't be the same show — and certainly not as intriguing… without it."
•The International Business Times recaps a harrowing episode that "continued to drop more clues about the mystery surrounding the small French mountain town."
•Entertainment Weekly hosts an "intriguing" exclusive clip featuring Victor (Swann Nambotin) and Etienne (Aurélien Recoing), praising "Nambotin's consistently strong performance as the prescient, mysterious child."
•The Christian Post recaps last week's "haunting" "Etienne" with predictions for the finale after the penultimate episode's "interesting twist".
•The Lansing State Journal sets up the "excellent" series' season finale, including THE RETURNED in its weekly must-see TV roundup.