9 Reasons "THE RETURNED" is Your Favorite TV Show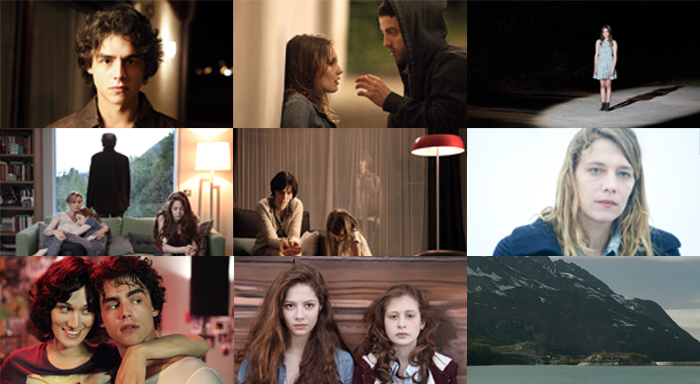 Leave it to the French to take well-trodden territory, like zombies coming back to life, and turn the subject into something new and utterly compelling. THE RETURNED tosses out the clichés about the undead to address other issues that can arise when a spirit returns to a world that has moved on since their passing. These issues are a lot more compelling than skin atrophy and senseless roaming.
1. Beautiful dead people.
If you're feeling at all confused by your new crush being a painfully attractive zombie that's fluent in French, don't worry, you're in good company.
2. Cannibal serial killers are creepy.
Police are back on a case involving a murderous cannibal that went cold years ago. But a new victim and familiar attack pattern is causing worry amongst investigators, and survivors of the first incident.
3. Clairvoyance is cool.
Knowing how to commune with the dead is worth its weight in gold in this small town. And people like Lucy Clarsen hold the key. There's an intimacy required, that once achieved, can change the lives of the bereaved.
4. Your family secrets are nothing compared to these.
Sometimes trying to suppress the sins of one family can have damaging effects on everyone involved.
5. It might help you get over your parenting issues.
It's hard enough to explain the world to a child, but THE RETURNED has made it near impossible for young people to understand life, death and the mysterious in-between. Especially since the parents are not capable of figuring it out themselves.
6. Everyone wants revenge, right?
In karma, the rule is what goes around comes around. For Julie, Victor and Pierre this holds true whether in life or death.
7. And to root for star-crossed lovers.
Death may have been an immutable factor for lovers to maintain a relationship before, but in this mysterious Alpine town, all bets are off. The only question is whether this love was really meant to last.
8. One word: Twins.
Being a twin can be a struggle, if not an all out competition, to create your own identity. So it must be infinitely more difficult a dynamic when one twin has been seemingly dead for years and returns from the dead to play catch up… no one wants to be in second place.
9. A water world that is truly frightening.
Submerged within the reservoir rests the old town where many of its citizens suffered at the hands of a dam breach. The drowning may have left the collective conscience, but the victims are not as quick as to be forgotten.