6 Questions with "THE RETURNED" Soundtrack Artist Mogwai's Stuart Braithwaite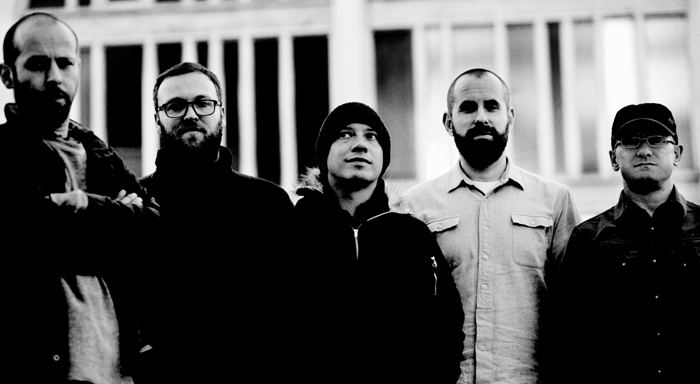 The horror genre and underground rock music have a long, dark and symbiotic relationship. Scottish instrumental rockers Mogwai, in particular, have an eerie and cinematic sound perfect for frightful viewing—as is the case with their hauntingly gorgeous score for the hit French horror show Les Revenants (THE RETURNED). Here, Mogwai guitarist Stuart Braithwaite reveals his favorite horror movie soundtracks and how he'd survive the zombie apocalypse.
Q: THE RETURNED is a French show that also aired in the U.S. and around the globe. Did you imagine the show would have such reach when you first got involved?
A: We knew it would be shown because there's been a sort of trend for non-English language shows doing really well in the UK, where we live. But that didn't mean that we knew that people would actually like it. [Laughs]
Q: How did you approach making music for the series? Was it by character or by scene or by mood?
A: It was more of a mood. Because of our schedule, we actually did a lot of the music before the show had been filmed. They just gave us a lot of reference material and the whole story and the general atmosphere, and we just ran with that.
Q: Aside from THE RETURNED, do you have favorite horror soundtracks?
A: We're obsessive fans of horror… [Our favorites] are the music from The Shining, which was actually one of the references that we used [for THE RETURNED]; Clive Barker's Nightbreed with Danny Elfman's music; Candy Man with Phillip Glass; and also all the John Carpenter films, especially The Fog and Halloween.
Q: Horror in particular has a long history with using rock music in its soundtrack.
A: Yeah. We were watching Demons II recently and it had The Smiths and The Cult. There's always been a connection between underground rock music and horror because it all rests in the margins of mainstream culture… It makes sense since a band is just a group of people that make music, so with a soundtrack, you're just asking musicians to do what they do.
Q: Has the process of writing soundtracks informed your other music at all?
A: It has a little bit, especially the last-minute aspect of a soundtrack because a lot of it is, "you need to do this or that" or "this needs to be done in six hours"… It's loosened us up a bit, so we're more open to saying we'll try this, and so what if it's terrible, we'll just forget it ever happened. It's relaxed us and the music-making process slightly.
Q: If you were in a zombie apocalypse, what would your strategy be for staying alive?
A: I would just get a pile of cans of beans and hide in the toilet. [Laughs]
Want to know where you'd fit in on THE RETURNED? Take the personality test to find out if you're brooding and handsome like Simon or fiery and flirtatious like Lena.
Not enough? SundanceTV's THE RETURNED returns this fall.