"THE RETURNED" Recap: Season 1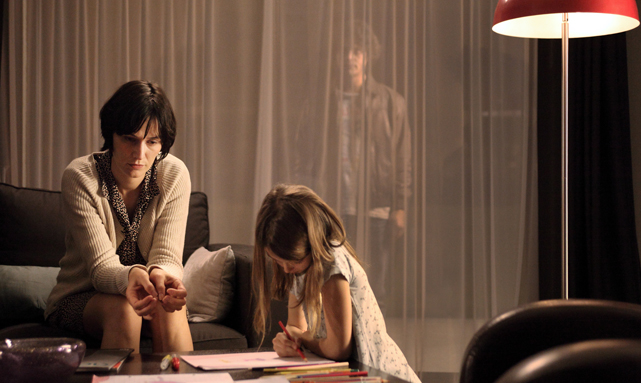 Episode 1: Camille
Teenager Camille wakes up by a reservoir with no memory of how she got there. When she returns home to her family, she discovers that it's been four years since she died in a tragic bus accident. Musician Simon comes back to town and begins to search for his fiancé Adele, unaware that he's been dead for almost a decade. Local pub waitress Lucy is brutally stabbed and left for dead while walking through a tunnel. Nurse Julie is followed by a mysterious child, whom she eventually takes in and calls Victor. Elderly Mr. Costa's young wife, who's been dead for decades, returns to their home. He panics, burning his house to the ground with her inside. Later, he commits suicide.
Episode 2: Simon
As Camille rejoins her family and tries to pick up life where she left off, she finds it difficult to connect with her now-older twin Lena. Police link Lucy's stabbing to a dormant, cannibalistic serial killer, and fear that he's come out of hiding. Pub manager Toni becomes the prime suspect, but it's actually his brother Serge who's responsible. Like Camille and Simon, Serge has also returned from the dead—in this case seven years after his brother Toni murdered him to stop his killings. Simon confronts his fiancé Adele, but she thinks he's just a vision. He is arrested after getting in a violent altercation at a diner.
Episode 3: Julie
Julie is a former victim of the same cannibalistic serial killer that attacked Lucy, and she fears that he's indeed returned. Simon is released from jail and, having realized he is not just a vision, Adele introduces him to their child Chloe, who was conceived before his death. In order to leave the house, Camille assumes the identity "Alice," Lena's fake cousin. She pries Lena about Frederic, their mutual crush who Lena started sleeping with the day of Camille's accident. Julie's nosy neighbor believes that she's illegally adopted Victor, and threatens to report her. Later, Victor enters the neighbor's apartment, and the next day said neighbor turns up dead.
Episode 4: Victor
Julie's ex-partner, policewoman Laure, takes Victor away from her and leaves him at The Helping Hand shelter. Victor was actually killed in a robbery decades earlier, and he recognizes shelter employee Pierre as one of the men involved in his and his family's murders. Adele and Simon resume their passionate relationship, and her new fiancé Thomas catches them on the secret cameras he has installed in her house. In an attempt to tear them apart, he reveals to Adele that Simon's death had been a suicide. After being hospitalized for strange markings on her back, Lena runs away and confronts Camille and Frederic at the Lake Pub. She leaves upset and then collapses in the tunnel, where Serge finds her.
Episode 5: Serge and Toni
The now twice-dead Madame Costa takes Victor from the shelter, causing the police to start a search for the missing boy. Serge suppresses his killing instincts to nurse the ailing Lena back to health, and keeps her in his mother's old bedroom. Toni assumes that their mother has also returned from the dead and is hiding in her room, still angry at him for killing Serge. Simon wants Adele and Chloe to leave town with him, but she is conflicted after learning of his suicide. Thomas shows up at Adele's home and shoots Simon, seeming to kill him. After returning to the shelter on his own, Victor confronts Pierre about his murder. Realizing that Pierre had actually tried to save him, Victor chooses not to seek revenge.
Episode 6: Lucy
Lucy comes out of her coma miraculously healed. Simon also wakes up in the hospital, but in the morgue, and he and Lucy leave together. While sleeping with Simon, it is revealed that Lucy is clairvoyant. She had also slept with Jerome after Camille's death, and is mysteriously connected to the returned. Convinced that "Alice" is really Camille, Frederic digs up her coffin, finding it full of nothing but water. The police show up at Toni's home, and Toni shoots an officer in order to protect Serge. Lena witnesses the altercation and runs away into the woods, where she sees a horde of other returned people gathered.
Episode 7: Adele
Serge and Toni attempt to track down Lena in the woods, where Toni sees a vision of their mother. They swim across the reservoir for a short cut, and Serge disappears. The returned begin to gather at the Helping Hand shelter, and Pierre promises to protect them. Camille, Simon and Victor have all started to find marks of decay on their skin. Lena makes her way to the shelter, reuniting with Camille and finally accepting her back into her life. Julie and Laure also reconnect, and try to leave with Victor, only to find that their car is stuck in the same loop around town.
Episode 8: The Horde
Julie, Laure and Victor awake after spending the night in the car, and find the horde's handprints all over their windows. They see Toni on the reservoir ledge, and Julie talks him down, telling him he saved her life the night of Serge's attack. While in the car together, Victor incites Toni to shoot himself. Lucy, Simon and the horde of other returned confront the group at The Helping Hand, and demand that Camille, Victor and Madame Costa join them. Julie opts to accompany Victor, while Claire does the same with Camille. Adele learns that she is pregnant with Simon's child, and Lucy tells her that they'll come after her and the baby. By morning, the living find that all the returned have disappeared, and the lake water is now so low that the old flooded town at the bottom is visible.