Miss Your French Zombies? Catch "The Returned" Cast in a Movie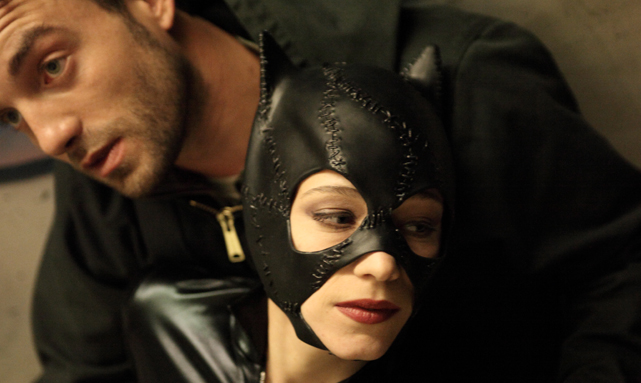 With THE RETURNED on hiatus, it's only natural to miss your favorite French zombies. Get your fix by watching these notable French and American flicks featuring THE RETURNED's very own.
1. 17 Girls
This French film garnered a wide American audience, in part for its subject matter—based on the disturbing 2008 "pregnancy pact" at Gloucester high school in MA—and also due to its talented young cast and agile direction. Yara Pilartz (The Returned's Camille) stars as one of 17 teenage students who intentionally become pregnant in order to defy tradition and raise their children sans generation gap. This French spin on the bizarre real-life events breathes realism and heart into these defiant young women, and it's refreshing to see Pilartz play a high schooler that's—ahem—living.
2. The Diving Bell and The Butterfly
This French biographical drama charts the post-stroke life of Elle magazine editor Jean-Dominique Bauby, who suffers full-body paralysis and can only communicate using his left eye. Anne Consigny of The Returned (Claire) costars in the meaty role of Claude—the publisher who takes Bauby's pain-staking dictation (all a series of blinks)—and her character's spiritual connection to the physically trapped, yet very much alive, Bauby is a wonder to behold.
3. Hereafter
This supernatural Clint Eastwood picture should come with a warning: Will cause serious emotional distress. Blue-collar everyman George (Matt Damon) plays a reluctant clairvoyant, trying to navigate the murky waters of communicating with the dead—and the living. The movie is worth watching for the incredibly realistic opening disaster sequence alone (the 2004 Indian Ocean tsunami), and also features The Returned's Julie (Celine Sallette) in one of her first American screen credits.
4. I've Loved You So Long
This gut-wrenching French movie was a top-ten film of the year pick by many critics upon its American release, and received Golden Globe nominations for both Best Foreign Language Film and Best Actress (Kristin Scott-Thomas). Frederic Pierrot (The Returned's own Jerome) co-stars alongside Scott-Thomas, who portrays a doctor released from prison after fifteen years. As Dr. Fontaine struggles to acclimate to life on the outside and connect with her estranged family, Pierrot's character Capitaine Fauré proves important in her transition.
5. Marie Antoinette
Sallette also plays a lady-in-waiting in Sofia Coppola's splashy portrait of Marie Antoinette's reign in pre-revolution France. The stylish movie is irresistible in its colorful excess (not to mention the killer soundtrack)— and is a truly unique period piece that highlights the royal privilege and naiveté that Antoinette (Kirsten Dunst) enjoyed right up until her violent demise. It must be said: Let them eat cake.
6. Midnight in Paris
This Woody Allen time-travel movie is all about the (timeless) longing for the glory of the past, and features Serge of The Returned (Guillaume Gouix) as one of the '20s partiers with whom protagonist Gil (Owen Wilson) becomes enthralled. When unfulfilled screenwriter Gil discovers a wrinkle in time while visiting Paris, magic ensues—during his numerous return trips to the roaring '20s in the City of Love, he encounters revered artists and writers (Picasso, Fitzgerald, Hemingway). Gouix shares the screen with heavyweights Michael Sheen, Kathy Bates and fellow Frenchie Marion Cotillard.
7. Rust and Bone
French film Rust and Bone received a U.S release and global critical acclaim after its premiere at the 2012 Cannes Film Festival. Featuring Sallette in a supporting role, and evoking raw, powerful performances from Marion Cotillard and Matthias Schoenaerts, the plot follows the unconventional relationship between an amputee and a struggling single father.