"THE RETURNED" Season 1: What's your favorite episode?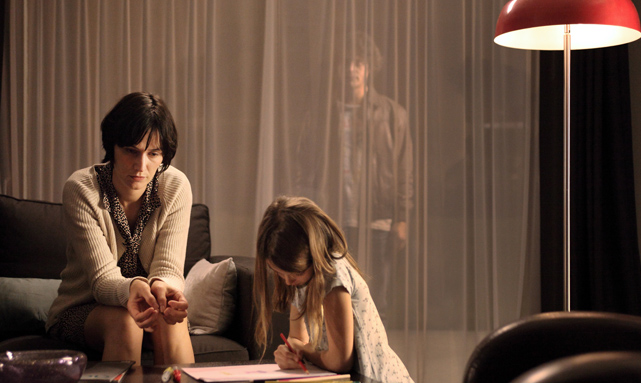 Whether you watched THE RETURNED last winter or caught up more recently on Netflix, you probably still have strong feelings about the younger twin's trustworthiness and the horde's motivations. So which episode is your favorite? Is it the pilot, which singlehandedly reinvents the zombie genre? Or maybe the finale, when a horde of undead face off with the living? Vote in the poll below. Need a refresher? Read on.
Episode 1: Camille
Camille returns home four years after her death. Simon, deceased for ten years, seeks out his fiance Adele. Waitress Lucy is stabbed on her way home, and nurse Julie finds herself with a mysterious child who she names Victor.
Episode 2: Simon
Camille rejoins her family and tries to connect with her now-older twin Lena. Police link Lucy's stabbing to a dormant serial killer. Bar owner Toni is a prime suspect but it's actually his brother Serge, who's returned seven years after Toni murdered him. Adele thinks resurrected Simon is just a vision.
Episode 3: Julie
Camille poses as Lena's cousin "Alice." Simon is released from jail after an arrest, and Adele shows him their child (conceived before his death). Julie's neighbor threatens her, believing Victor is illegally there. Later, said neighbor turns up dead.
Episode 4: Victor
Julie's ex-partner Laure takes Victor away from her, leaving him at a shelter. Victor recognizes shelter employee Pierre as one of the men involved in his murder thirty years earlier. Adele and Simon reignite their relationship, much to the dismay of her new fiance Thomas.
Episode 5: Serge and Toni
The now twice-dead Madame Costa takes Victor from the shelter. Serge suppresses his killing instincts to nurse an ill Lena back to health. Adele is conflicted after learning that Simon's death was a suicide. Thomas shows up and shoots Simon. Victor confronts Pierre about his murder.
Episode 6: Lucy
Lucy comes out of a coma miraculously healed. Simon wakes up in the morgue, and he and Lucy leave the hospital together. Camille's friends dig up her coffin, finding it full of water. After Toni shoots a policeman to protect his brother, Lena runs away from them.
Episode 7: Adele
Serge and Toni attempt to track down Lena. The returned begin to find strange marks and decaying flesh on their bodies. Julie and Laure get back together, and try to leave town with Victor only to find that they cannot.
Episode 8: The Horde
Victor incites Toni to kill himself. Lucy leads a new group of the returned, who demand that Camille, Victor and Madame Costa join them. Adele learns that she is pregnant with Simon's child. A shootout erupts but by morning, the returned have disappeared.