Sundance Channel Acquires Season Two of "THE RETURNED"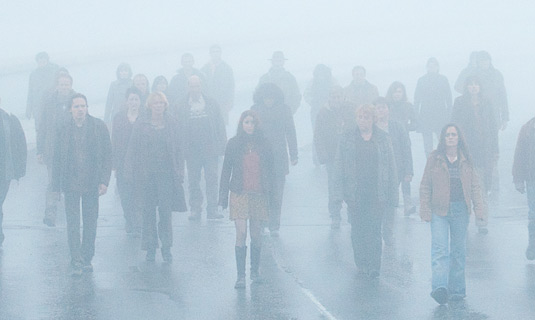 SUNDANCE CHANNEL ACQUIRES SEASON TWO OF
CRITICAL SENSATION "THE RETURNED"
Pasadena, CA – TCA – January 11, 2014 – Sundance Channel announced today that it has acquired US broadcast rights to the second season of acclaimed supernatural drama THE RETURNED from Zodiak Rights. Season one of the French series premiered on Sundance Channel to universal critical acclaim and was hailed by many as one of the best new series of 2013. The Wall Street Journal called it "a superbly stylish and scary French drama with no equal in its genre," Entertainment Weekly described it as "eerie, tense and highly addictive" and The Hollywood Reporter stated "one of the most intriguing, utterly original offerings of the year." The eight-episode second season is currently in development and will air on Sundance Channel in late 2014.
Sarah Barnett, President and GM of Sundance Channel, stated, "Sundance Channel is becoming a go-to network for quality scripted television that's a little bit different to what's airing elsewhere, and THE RETURNED has proven to be an incredible addition to our slate. We were delighted with the overwhelming critical and fan response to the series and we expect that season two will continue to seduce and chill audiences."
In an idyllic French mountain town, a seemingly random collection of people find themselves in a state of confusion as they attempt to return to their homes. What they don't know yet is that they have been dead for several years, and no one is expecting them back. As they struggle to reintegrate with their families and past lovers, buried secrets emerge and new mysteries develop as they grapple with a miraculous and sinister new reality. But it seems they are not the only ones to have returned from the dead. Their arrival coincides with a series of gruesome murders which bear a chilling resemblance to the work of a serial killer from the past. The series was created by Fabrice Gobert and is based on the feature film Les Revenants by Robin Campillo. The series was produced by Caroline Benjo, Jimmy Desmarais and Carole Scotta from Haut et Court.
Following on the heels of Emmy®-nominated TOP OF THE LAKE and critically acclaimed original scripted series RECTIFY, THE RETURNED marks a continued commitment by Sundance Channel to offer daring original entertainment. In addition to the 2014 premiere of season two of THE RETURNED, Sundance Channel will have a robust offering of original scripted programs including the network's second fully owned original scripted series, THE RETURNED premiering on February 27th, the second season of the critically-acclaimed RECTIFY, as well as the original mini-series THE HONORABLE WOMAN, starring Maggie Gyllenhaal and co-produced with BBC Worldwide.