Cast Members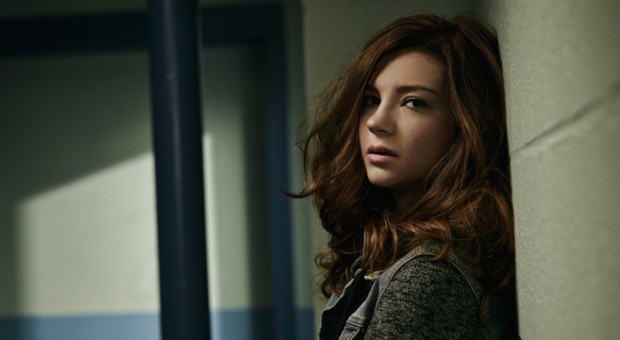 As a determined rising star in Hollywood, Allie Gonino is a true triple threat: singer, dancer, and actress. Allie is best known for her role as Laurel Mercer, the sarcastic and witty younger sister on the hit ABC Family series, "The Lying Game."
Her prior acting credits include: Nickelodeon's "Unfabulous," Disney's "The Suite Life: On Deck," Fox's "Lie to Me," and Lifetime's "Rita Rocks." She also was a recurring star on ABC Family's series "10 Things I Hate About You." Allie's most recent project is a role in the indie teen comedy Geography Club, based on Brett Hartinger's young adult novel and produced by Michael Huffington.
On the music front, Allie is currently writing new music and performing with folk band The Good Mad, which has made several appearances as Laurel's band on "The Lying Game." Following the release of four singles that were featured on the show, the band travelled to Nashville to record their debut EP, "ALTA." Produced by Phillip Swann, "ALTA" is a stripped down folk/Americana record, featuring a handful of instruments between the three members including guitar, bass, violin, and ukulele. Combining layered harmonies and various instrumental arrangements, their music is at once nostalgic and original. Released on October 2, 2012, it is available for sale on iTunes and other online media outlets.
In addition to the violin, Allie plays mandolin and guitar. Her musical influences include Tom Petty & the Heartbreakers, The Beatles, The Dixie Chicks, Tchaikovsky, and Metric, amongst others. When she isn't working, Allie enjoys reading spiritual and fiction novels, hiking, yoga, and dancing. Causes close to her heart are spreading awareness about the world water crisis through The Thirst Project and Avaaz, an organization that deals with crises around the world. She splits her time between Los Angeles and Austin, Texas.
More on Allie Gonino