Cast Members
Kiowa GordonPlays Junior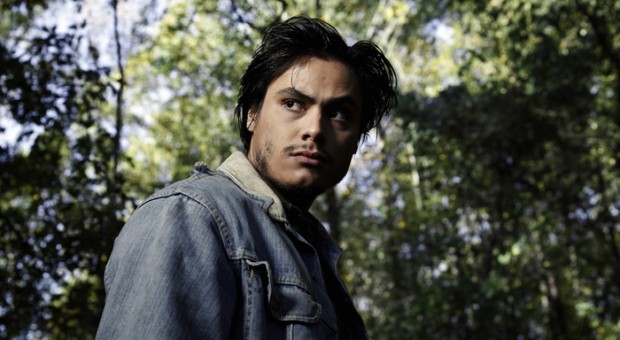 Kiowa Gordon is the seventh of eight children and was born in Berlin, Germany. At age one, his family moved back to McLean, Virginia, where his father worked for the government. At age two, the family moved to the Hualapai Indian reservation in Northern Arizona for the children to learn their heritage and culture. Gordon has spent most of his life in Arizona, where he attended Hermosa Vista, Stapley Jr. High, and Mountain View High School before moving to Cave Creek with his mother and attending Cactus Shadows High School. While living in Cave Creek, Gordon met fellow resident Stephenie Meyer, author of the Twilight books, who encouraged him to try out for The Twilight Saga: New Moon.
His mother Camille helped Gordon get bit parts in a few movies as he was growing up. She always encouraged her kids to be creative and take acting classes. On the day Gordon was scheduled to audition for The Twilight Saga: New Moon, she was rushing him to meet with an acting coach at Verve Studios a couple of hours before his scheduled audition. The audition was at an open casting call for all Native American teens in Phoenix with California-based casting director Rene Haynes. Gordon gave a great audition, and he was offered the role of Embry after he tried out for the part of Paul. Gordon also appears in The Twilight Saga: Eclipse.
Gordon and some of his fellow The Twilight Saga cast members have been heavily involved in the Twilight conventions all over the country. He recently returned from attending the Quileute Days celebration in La Push, Washington, where he mentored the youth of the community and signed autographs with the tribal leaders.
He has two film projects upcoming: The Projectionist and Into the Darkness.
More on Kiowa Gordon