Cast Members
Julianne NicholsonPlays Jean Jensen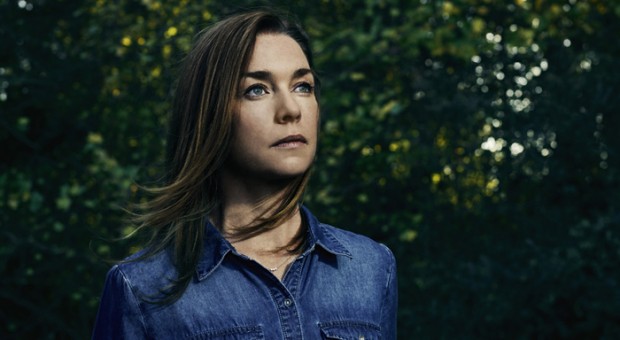 Julianne Nicholson recently reteamed with director John Wells for the Oscar nominated film August: Osage County, based on the Pulitzer® and Tony Award®-winning play of the same name. Nicholson portrays Ivy Weston and joins an ensemble cast that includes Meryl Streep, Julia Roberts and Sam Shepard. The movie received the Best Ensemble honor from the Hollywood Film Awards, was released by the Weinstein Company.
She also guest stars in a multi-episode arc on Showtime's much buzzed about series, Masters of Sex. Additionally, she reprised her role as Esther Randolph in Season 4 of HBO's award-winning series, Boardwalk Empire.
Nicholson's best known work for the networks includes Dick Wolf's Conviction and Law and Order: Criminal Intent. She first worked with John Wells on the medical drama Presidio Med, which he produced. Her other series commitments were Steven Spielberg's paranormal drama The Others and David E. Kelly's Ally McBeal. She's also guest starred on The Good Wife.
Independent film work has been a staple for Nicholson with leading roles in Hilary Birmingham's Tully, opposite James Franco in Jay Anania's Shadows & Lies, in Bill Condon's Kinsey and alongside Ethan Hawke in Staten Island.
Nicholson also draws fans in the international market working with such acclaimed directors as Peter Chan in The Love Letter, Alain Berliner's Passion of Mind and Nick Hurran in Little Black Book.
Her recent move to Los Angeles with her two children and actor husband Brit Jonathan Cake follows a very productive period on the New York stage. Her stage work includes a role she originated in Sam Shepard's latest play Heartless, Melissa James Gibson's new play This and Rattlestick's production of Adam Rapp's Hallway trilogy.
Nicholson was born and raised just outside of Boston in Medford, Massachusetts. She then moved to New York where she attended Hunter College as a General Studies Major. She began pursuing and studying acting after college. These days, Nicholson divides her time between Los Angeles, New York and London, or wherever the work takes her.
More on Julianne Nicholson