Cast Members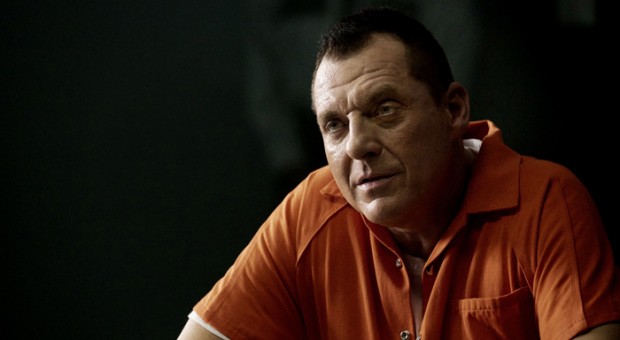 Tom Sizemore rose to prominence throughout the 1990s, establishing himself as a memorable tough guy character actor sought after by the most respected directors in the business. He left his mark on such highly acclaimed films as Saving Private Ryan, which won Best Ensemble Cast from the Online Film Critics Society Awards and was nominated by the SAG Awards® for Outstanding Performance by a Cast, as well as earning Sizemore a nomination by the Satellite Awards for Best Performance by an Actor in a Supporting Role; Black Hawk Down, which was also nominated for Best Acting Ensemble by the Phoenix Film Critics Society; Natural Born Killers, Heat, and Pearl Harbor. Sizemore has established a critical presence on television as well, earning for his nuanced work in "Witness Protection" a Golden Globe® nomination for Best Performance in a Miniseries or Television Movie. On television, he was most recently seen as the recurring character "Captain Fryer" on the hit CBS show "Hawaii Five-O."
Since 2010, Sizemore has completed many films, most notably: Bronx Bull, Cellmates, Company of Heroes, Remnants, Meth Head, Five Hour Friends, El Bosc, and Quad, the last from Gilbert Films. On television, Sizemore recently co-starred in FOX's TV pilot "Exit Strategy" opposite Ethan Hawke and guest starred in episodes of "Perception" and "It's Always Sunny in Philadelphia." Sizemore's much anticipated autobiography will be released in 2013 by Atria Books, a division of Simon and Schuster.
Born in Detroit on November 29, 1961, Sizemore grew up idolizing the tough guy characters of the movies he watched. After attending Wayne State University, where he earned a BFA, Sizemore received his master's degree in theater from Temple University in 1986. Sizemore then, like so many before and since, moved to New York City and struggled, waiting tables and performing in plays. His first break came when Oliver Stone cast him in a bit part in Born on the Fourth of July. Bigger roles soon followed throughout the early 1990s, among them Guilty by Suspicion, True Romance, and Striking Distance.
In the 90's, Sizemore had important supporting roles in significant films such as Wyatt Earp, Natural Born Killers, Devil in a Blue Dress, Strange Days, and Heat. Sizemore's first big leading role is in The Relic, the big budget effects thriller directed by Peter Hyams. In 1998, he starred in Saving Private Ryan, delivering one of the most accomplished, memorable performances in the history of war films with his moving portrayal of "Sergeant Horvath" opposite Tom Hanks.
Sizmore went on to play roles in Enemy of the State, Bringing Out the Dead, Play It to the Bone, Red Planet, and Pearl Harbor. He then received another leading role in the high profile military drama Black Hawk Down, directed by yet another legendary director, Ridley Scott.
Sizemore entered a drug rehab program in 1995 after his mother and his friend Robert De Niro appeared on his doorstep shortly after the filming of Heat. Telling him they were both very concerned about his substance abuse and with De Niro offering his personal assistance in transporting Sizemore via his already waiting private jet to Sierra Tuscon, a drug rehab in Arizona, Sizemore was in rehab that day. Upon completing rehab, Sizemore counseled teens involved in substance abuse, which he states helped him as much, if not more, as the teens. Sizemore later co-starred in the Robert De Niro/Tribeca Films production Witness to the Mob, memorably portraying John Gotti.
Sizemore is currently clean and sober, continues to counsel recovering addicts, and is actively involved with the well known Hollenbeck Youth Center in East Los Angeles.
Sizemore lives in Los Angeles where, in addition to all of this, he is raising his beautiful twin boys.
More on Tom Sizemore