Which "THE RED ROAD" Season 2 Episode Is Your Favorite? Vote Now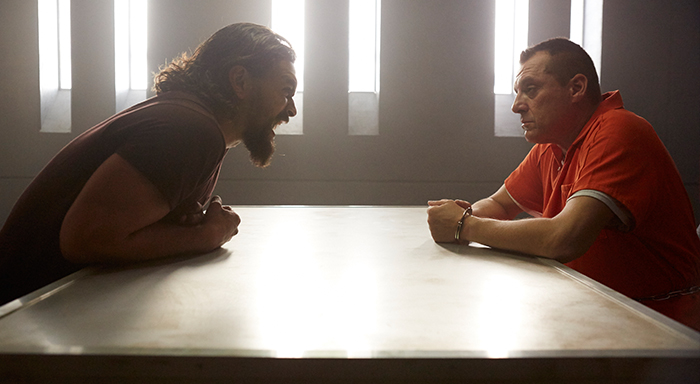 From start to finish, THE RED ROAD's action-packed second season kept us on the edge of our seats, but which episode was your favorite? Read the recaps then vote in the poll below.
1. Episode 201: Gifts
Phillip returns from prison and finds that he's been cast out from the Lenape tribe, which is on the verge of receiving federal recognition. Harold has his hands full as the citizens of Walpole make no effort to mask their resentment for the tribe's official status. Later, Phillip finds Mac murdered outside his own home.
2. Episode 202: Graves
In the wake of Mac's death, Phillip becomes the focal point for all of the suspicion and rage from the tribe, while Harold protects Junior, jeopardizing his standing in the police department. Marie is appointed interim chief and is confronted by Junior's father, Chief Levi Gall, who is a wealth casino owner. Meanwhile, Jean struggles to manage the symptoms of her mental illness.
3. Episode 203: Intruders
Marie and the Tribal Council discuss building a casino, which Sky is fiercely opposed to. Later, masked assailants invade Marie's home, threatening her life. Rachel and Junior reconnect and Phillip, Frank and Harold pull together to hunt down the dangerous intruders. Elsewhere, Jean explores alternate treatments for her mental illness.
4. Episode 204: A Cure
Harold is promoted and receives an unexpected tip from the late Captain Warren, which brings him face-to-face with Jack Kopus. After receiving disturbing news about the town's water supply, Harold confronts Jean's father about illicit operations. Jean and Rachel feud after a shocking incident at the PBA dance. Junior departs Walpole with Chief Gall.
5. Episode 205: The Hatching
Harold struggles to maintain order as Walpole citizens begin to panic over the poisoned water supply. Meanwhile, at Rachel's request, Harold heads to Connecticut to find Junior, whose been detained after attempting to kill his father. After uncovering a lie, Jean questions what's real and what's imagined and Phillip breaks parole to team up with Harold and save Junior.
6. Episode 206: Shadow Walker
Harold, Phillip and Junior barely escape a Connecticut reservation. Jean lashes out against her father. Later, Jack presents Marie with evidence of the town's culpability in the paint dumping operation. That night, Levi and his men attack. While Phillip defends himself, Marie, Junior and Frank are wounded in a separate raid.