THE RED ROAD Cast Q&As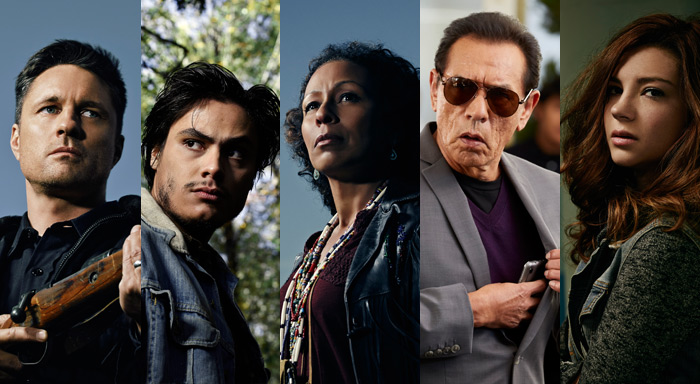 Missing your favorite actors from THE RED ROAD? Never fear, catch up with them with these in-depth interviews filled with behind-the-scenes information. For example…
Find out how Martin Henderson (Harold Jensen) prepared for his action-packed sequences. See what Kiowa Gordon (Junior) has to say about The Twilight Saga. Tamara Tunie (Marie) shares her thoughts about the role of women in the Lenape culture. Wes Studi (Chief Levi Gall) let us in on the skill Jason Momoa taught him. Discover what Allie Gonino (Rachel Jensen) reveals about her own rebellious teenage years. Nick Gomez (Frank) spills on THE RED ROAD character he'd most want to play. And Executive Producer Sarah Condon talks about casting Jason Momoa and splitting her time between THE RED ROAD and Looking.
…And if that's not enough, you can watch THE RED ROAD Season 2 online now.
Follow THE RED ROAD on Twitter and like it on Facebook to stay up-to-date on all the latest digital offerings.