5 Reasons Why Jason Momoa Is the Perfect Aquaman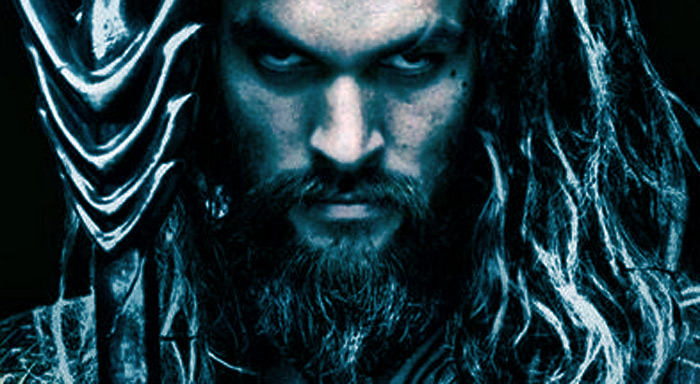 The news that Jason Momoa will join Batman v Superman: Dawn of Justice as Arthur Curry, a.k.a. Aquaman, and reprising the role in an upcoming Justice League movie as well as an Aquaman standalone movie, has brought joy to comic-book lovers and Momoa fans alike. While we'll have to wait another year to see the King of Atlantis on the big screen, let's take a look now at what makes Momoa so uniquely qualified for this superhero role.
1. His look.
A towering six-foot-four, Momoa will more than hold his own against Superman actor Henry Cavill (6"1″) and Batman's Ben Affleck (6'3″). Combined with his rugged, charismatic personality, Momoa's physical presence affords him all the attributes that playing Aquaman demands.
2. His heritage.
Momoa is personally and intimately familiar with the island environment in which Aquaman thrives. He's also known to spend his free time ice climbing, mountain biking, snowboarding and studying Buddhist culture; just like Aquaman's alter ego Arthur Curry, Momoa's at one with nature.
3. His punch.
With roles like Phillip Kopus on THE RED ROAD, Drogo in Game of Thrones or the titular Conan in Conan the Barbarian, we've seen Momoa fight with spirit and style. He's got what it takes to jump into the crime-fighting fray with Superman, Batman and Wonder Woman. And given Momoa's combat abilities, he's bound to deftly showcase Aquaman's superhuman strength, reflexes and endurance.
4. His chops.
Bringing both charm and subtlety to his roles, Momoa can be incredibly intimidating, yet utterly sincere. Aquaman is a very conflicted character; he's hardened by all the times life has knocked him down, yet he's still quite vulnerable. Having played Game of Thrones' Khal Drogo, who is both a fierce warrior and also a loving husband, it's clear that Momoa is a perfect fit for the part.
5. His passion.
As a native Hawaiian, Momoa's enthusiasm for Native American culture led him to write, produce, direct and star in 2014′s Road to Paloma, about a Native American man seeking revenge and redemption after his mother's murder. He cares about telling a good story, especially when he has a connection to it. Aquaman is a character who has been displaced from his home and has a strong need to belong; he comes from two separate cultures and feels like an outcast in both. Momoa's ability to tap into cultural divides will likewise allow him to get right down to the essence of Aquaman's story.
Momoa might be Aquaman, but find out which comic-book superhero you are by taking our fun quiz.