"THE RED ROAD" Recap: Episode 202 (Graves)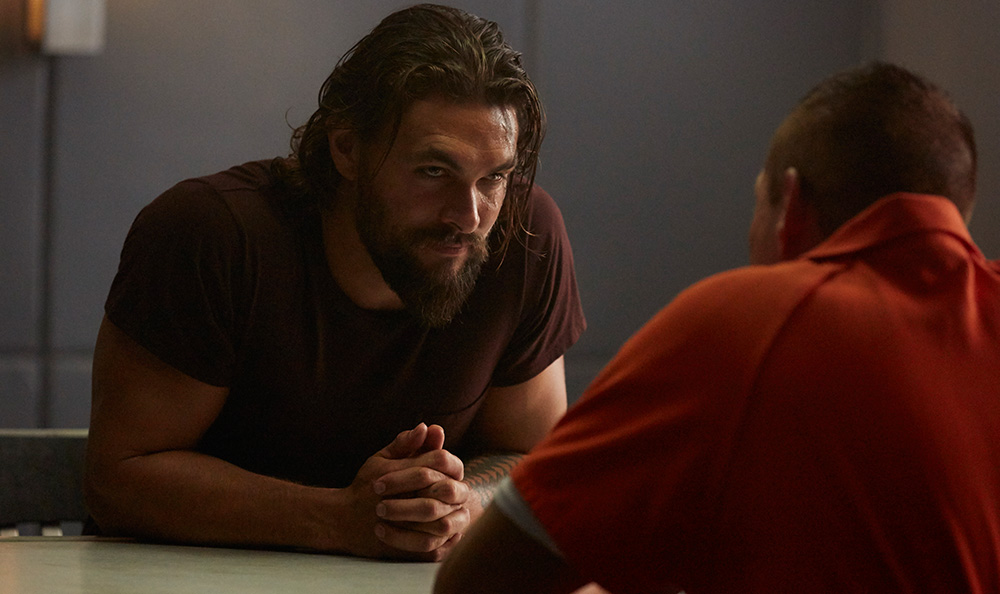 Phillip sneaks onto a Lenape burial ground, where he hides the money he found next to Mac's body.
Junior confronts Phillip with a posse including Frank Morgan and they try to beat a murder confession out of him. Phillip continues to deny killing Mac, so the men cover him in hot tar.
Captain Warren asks Harold to try and apprehend Junior, who has been reported missing, at Mac's wake. Harold is reluctant, but agrees to curry favor for the soon-to-be-vacated captain position.
Phillip goes to the hospital, where he runs into Jean, who is going in for a bimonthly blood donation. The two catch up and Jean wishes him well and leaves to meet Harold at Mac's wake.
At the wake, Marie asks Harold if he's there for Junior and he denies it. A Lenape woman tells Jean she knows traditional cures for schizophrenia. Junior's father appears and tries to insinuate himself into Marie's good graces, claiming Mac was considering working with him to develop a casino.
Phillip attends the wake as well, though some tribe members curse him on sight. He tells Marie he didn't kill Mac.
Sky tells Phillip he should report the attack to Frank — now heading up the tribal police. She also shares her suspicions that Atlantic City casino owners may have been involved in Mac's murder.
Phillip visits his father in prison, asking for information on his Atlantic City criminal associates. Jack tells him that he'll have to pay for the tip and Phillip leaves, telling his father he won't be back.
Jean visits the Lenape woman, who tells Jean that her cousin developed a technique of "welcoming the voices in," spending an hour a day indulging his hallucinations, which brought him peace and happiness.
Harold bemoans his inability to win over his co-workers to Captain Warren. Captain Warren mentions looking forward to traveling with his wife, who is recovering from poor health.
Phillip tells Marie she shouldn't agree to serve as interim chief, warning that the Atlantic City criminals might come after her.
Harold tracks down Junior with the help of Mac's dog.
Jean locks herself in the shed in an attempt to recreate the Lenape technique and is disturbed by hallucinations of voices and a paint-spattered bird's nest.
Harold interrupts Junior's questioning as the officer conducting the interview tries to incriminate Junior so he'll help build the case against Phillip. Harold tells Junior he's free to go.
Rachel worries when she notices a cut on Jean's hand, but Jean tells her it was just an accident. Junior dines at the Jensen house and catches up with Rachel. She tells Junior she missed him and they share a kiss.
Harold meets with a heavily drunk Captain Warren, who tells him his prospects for the captain job depend on pinning Mac's murder on Phillip. Harold refuses and tells Warren to sleep it off.
Phillip drops off a child's car seat for Mike's son, explaining to his widow that he owed Mike before he disappeared.
Jean gets a call from the niece of Captain Warren's wife, explaining that Warren's wife has passed away and she needs someone to stay the night with Warren and make sure he's okay. When Jean arrives Warren seems to be in shock.
Harold pays Phillip a visit, warning him that Junior is close to getting sent back to juvy for him.
Warren expresses appreciation for Jean's help but spooks her when he inexplicably claims to have killed his wife. Warren shoots himself in the head as Jean drives away.
Need to catch up? Read recaps from previous episodes.