Must-See Native American Documentaries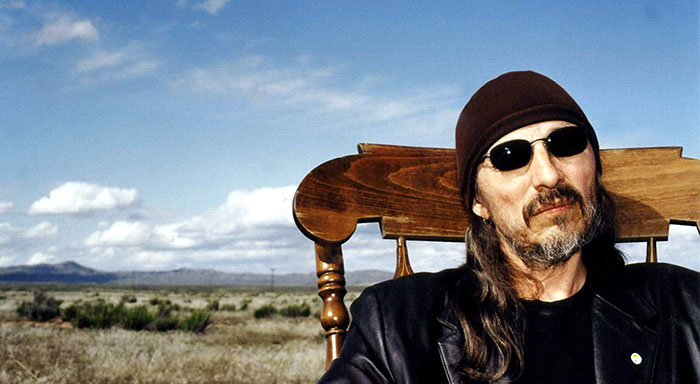 Indigenous peoples' histories and stories in America have been narrowly defined by the Doctrine of Discovery, Manifest Destiny—or simply Cowboys and Indians. But now Native American filmmakers have been telling their own stories and changing that definition. Here are 10 documentaries that flip the script.
1. Alcatraz Is Not an Island
In 1969, ninety Native Americans landed on Alcatraz and occupied it for the next 19 months, to "reclaim the rock." Many say this was the beginning of Red Power, which energized more political action throughout Indian Country. Narrated by Benjamin Bratt, who was at the occupation as a child, this is a thoughtful, straightforward educational documentary that honors those who were there.
2. American Red and Black: Stories of Afro-Native Identity
This movie by Alicia Woods is an honest, intimate look at what it means to be Native American and African American, celebrating the strength and beauty of being fearless, and expressing and living two cultural identities.
3. Century of Genocide in the Americas: The Residential School Experience
The legacy of the residential school is overwhelming and tragic—efforts to assimilate through Western education were relentless and cruel; children were taken from their families, sometimes for their entire childhood. From the late 1870s into the 1960s, more than 100,000 American Indian children were forced to attend boarding schools. This powerful short looks at the atrocities committed at the schools.
4. Columbus on Trial
The telling of history shapes the body politic. Misrepresentations become truths, creating stereotypes. Realities are then constructed around these untruths. So simply remembering the past sometimes isn't enough—sometimes you need radical intervention. Which is just what this movie does. Columbus on Trial is history unfiltered by the imagination of those untruths. More experimental than a documentary, the short uses satire to actually put Christopher Columbus on trial.
5. Trudell
With heart-aching honesty from the spoken word artist John Trudell and heart-aching beauty and poetry in motion from filmmaker Heather Rae, this documentary about John Trudell sears your soul, opens your eyes and expands your mind.
6. LaDonna Harris: Indian 101
Givers of life and matriarchs holding power and knowledge, our women are strong and have endured much. This doc takes a look at the life of LaDonna Harris, a remarkable Comanche activist and civil rights leader who could be called one of the most influential Native American leaders of the past few decades. She helped bring about legislative change for tribal land return claims, improved education programs for Native Americans, and fought for equal rights for women.
7. Lighting the Seventh Fire
Lighting the Seventh Fire is searing in its depiction of racism in America as it tells the history of the Wisconsin Walleye War. After six Ojibwa Tribes exercised their treaties to traditional hunting and fishing off the Reservations, the US District Court ruled in their favor. Sports fisherman opposed the ruling, organizing a "Stop Treaty Abuse" movement. Their protests escalated from name calling to blockades and violence, including pipe bombs.
8. Pepper's Pow Wow
When Indigenous people do the "unexpected," it can create a dissonance–leading to either the fetishizing of the "traditional" as authentic or, conversely, the valorizing the "new" Indian as more "evolved." But Jim Pepper defied all stereotypes. He was from the Creek and Kaw Nations and grew up immersed in intertribal pow-wow music and Native American Church songs. He exploded onto the NYC jazz scene in the late '60s and was considered a leader in jazz-fusion—merging Native American music with the jazz sounds. The movie challenges our ideas of what's "new" and what's "traditional" and celebrates that as Indigenous people, innovation is our cultural legacy.
9. Tonto Plays Himself
Jacob Floyd wanted to make movies since he was a kid. Yet as a Native American young man, he couldn't escape how Hollywood constructed the "Indian"—especially in Westerns. And then Jacob discovered he was related to one of the first Native American actors in Hollywood—Victor Daniels, aka Chief Thunderchild, who acted in movies from the 1930s until the early '50s, and actually played Tonto in an early incarnation of the Lone Ranger. The movie follows Floyd as he deals with his anxieties while exploring Daniels' career.
10. "We Shall Remain," American Experience
This series is epic, with deep layers of knowledge at its foundation. Gone are oft-told myths, replaced with the true dynamic: civilizations encountering other civilizations, with different philosophies, trying to inhabit the same piece of land at the same time. Narrated by Benjamin Bratt, We Shall Remain reframes some historic events.
Looking for more Native stories? Tune in to THE RED ROAD, Thursdays at 10/9c on SundanceTV or update your reading list with these 10 great books by Native American authors.