Critics Applaud "Amazing," "Provocative" Episodes of "THE RED ROAD"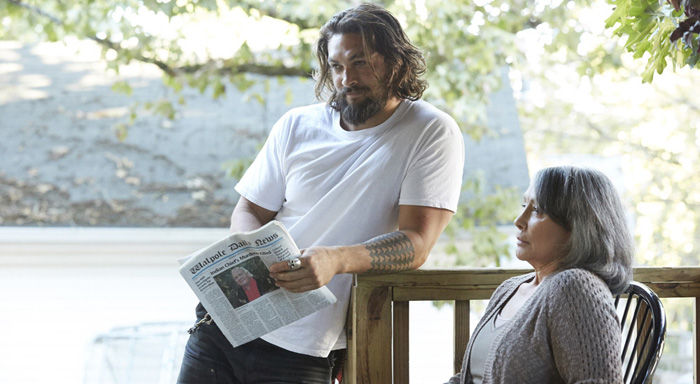 Entertainment Weekly and others are calling THE RED ROAD 's latest episodes "intense" and "intriguing" as stakes continue to rise.
Read on for more:
• Entertainment Weekly contributor Sundi Rose-Holt raves about this week's episode, highlighting the dynamic between Philip Kopus and Jean Jensen as "one of the most provocative relationships on TV right now."
• YahooTV sits down with Jason Momoa and goes deep on THE RED ROAD, talking rejection, redemption and Tom Sizemore.
• Entertainment Weekly reviews last week's episode, digging into the symbolism of Philip's surroundings and fractured relationships between characters.
• Mashable profiles SundanceTV's new THE RED ROAD digital comic.
• Esquire interviews Jason Momoa on getting into superhuman shape for Aquaman and while working on the "superlative" THE RED ROAD.
• Cowboys & Indians recaps all the action and drama of Episode 3.
• Paste Magazine examines last episode's themes of self-determination.
• The Celebrity Cafe celebrates this week's "amazing episode," ratcheting up the drama as "the entire world of these characters is starting collapse onto itself."
• The Boston Herald highlights the series' "emotional complexity" and drama, writing, "Few shows do ominous as well as THE RED ROAD."
• TV Overmind hosts an "intense" exclusive clip from last week's episode, featuring Martin Henderson as Harold Jensen and Nick Gomez as Frank Morgan, his unlikely partner.
•TV Equals hosts an exclusive clip of their own from this week's episode.
Watch THE RED ROAD Thursdays at 10/9c on SundanceTV. Need to catch up? Watch full episodes of THE RED ROAD now.