Got a Favorite "THE RED ROAD" Episode? Vote Now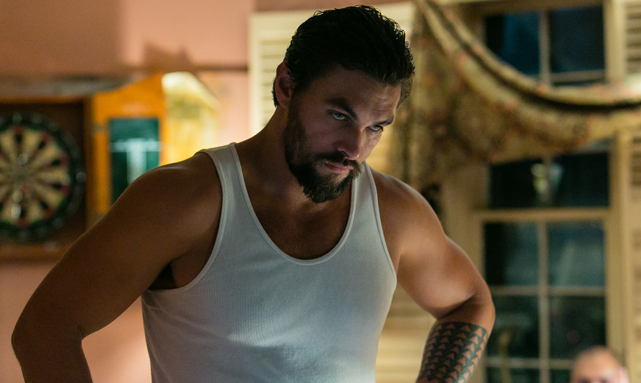 THE RED ROAD Season 1 was only six episodes so not one was short on drama. But which one was your favorite? Recaps and poll below.
1. Episode 1: Arise My Love, Shake Off This Dream
While local cop Harold Jensen searches for a missing college student, his wife Jean hit-and-runs a boy from the local tribe. Former high school colleague (and ex-con) Philip Kopus promises to help cover Jean's crime if Harold does him an unspecified favor.
2. Episode 2: The Wolf And The Dog
Harold attempts to cover up the hit-and-run while an erratic Jean crumbles during a police interrogation. Phillip and his sidekick Mike plan to expand their criminal enterprise, despite efforts by Phillip's drug lord father Jack to maintain control.
3. Episode 3: The Woman Who Fell From The Sky
Harold sends his daughters to live with Jean's parents, where one discovers the audio diary of their mom's dead twin brother. Meanwhile, Junior, Mike and Phillip rob prescription meds from a retirement home.
4. Episode 4: The Bad Weapons
Jean is diagnosed with schizophrenia. Phillip and Mike rob a truck transporting medications. Junior's delinquent behavior takes a toll on his relationship with Rachel and his mother, Marie. Mike boasts of his involvement in the death of the NYU student, with dire consequences.
5. The Great Snake Battle
Phillip meets with a group of Albanian drug dealers. Harold locates Philip's stash of drugs. Two NYPD detectives converge on the home of Jack Kopus, who they suspect in relationship to the dead NYU student. A deadly gunfight ensues.
6. Episode 6: Snaring Of The Sun
The Albanian dealers come after Phillip. Harold reveals that Jean's brother committed suicide. Jean attempts to take her own life. Jack, armed and dangerous, shows up at Marie's family BBQ. Harold takes Phillip into custody but then the Albanians arrive.
Watch the complete first season of THE RED ROAD (log-in required).