5 Questions with "The Red Road" Star Tom Sizemore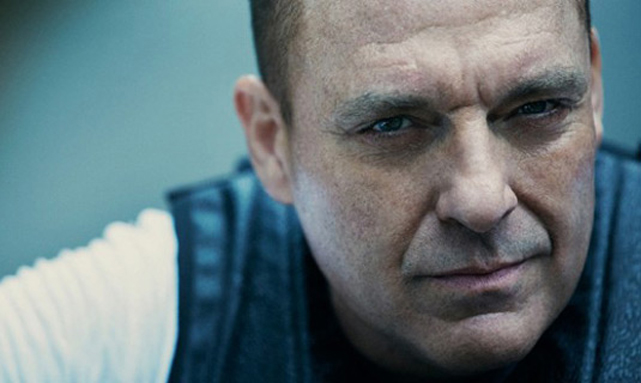 Actor Tom Sizemore (THE RED ROAD's Jack Kopus) talks about what makes his character unique as well as some of the actors and directors that he's worked with over his storied career.
SundanceTV: Jack Kopus is a seriously menacing dude. How do you find the humanity in a character who's this dark?
TS: Difficult somewhat but Jack Kopus' humanity is like everyone else's but for one distinct difference, Jack Kopus will do anything regardless of who it may hurt, son, wife, stranger. He just doesn't care, Jack Kopus is going to survive.
SundanceTV: You've starred in some great movies ("Natural Born Killers," "Saving Private Ryan"). What are your favorite things about making TV as compared to movies?
TS: Just playing one role and building on it from week to week.
SundanceTV: Your memoir By Some Miracle I Made It Out of There reveals, among lots of other fascinating things, that your great-grandmother was Native American. Did that part of your heritage take on different meaning for you in making THE RED ROAD?
TS: Not really.
SundanceTV: In an interview, you said that your RED ROAD costar Jason Momoa reminds you a bit of Marlon Brando. What similarities do you see between them?
TS: Both are very big men, but have an innocent sincerity.
SundanceTV: You have worked with some of the best directors out there ­Steven Spielberg, Oliver Stone, Martin Scorsese, Michael Mann … Any others on your bucket list?
TS: Robert Redford.
Click here to read an interview with Tom Sizemore's THE RED ROAD costar Allie Gonino.