5 Questions with "The Red Road" Star Allie Gonino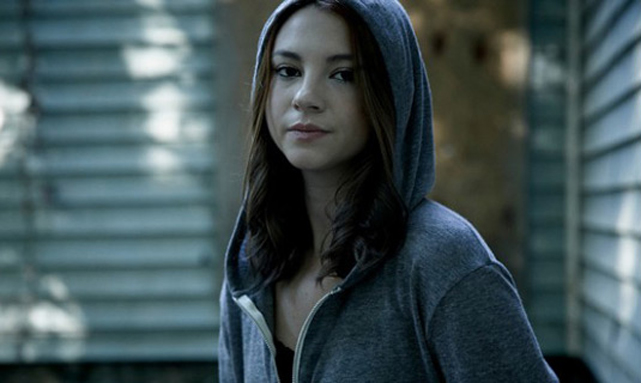 Actress Allie Gonino (THE RED ROAD's Rachel Jensen) talks about her most challenging scene and her volunteer work with The Thirst Project.
SundanceTV: You've starred in mostly teen shows ("The Lying Game," "10 Things I Hate About You"). Do you feel like Rachel on THE RED ROAD is a more grown-up role?
AG: I don't know if Rachel is any more grown up than Laurel, though they are quite different characters. The overall content is definitely more mature though. I'm happy to be working with great dialogue.
SundanceTV: Rachel experiences some pretty intense things with Junior. Is it challenging exploring that darker material?
AG: The hardest thing was to play the beats in which I had to convince the audience that Rachel would continue down this rabbit hole even after the incident in the cave. Working with James Gray was helpful in those situations.

SundanceTV: We've read that your very first movie love was "The Wizard of Oz." What were your other major movie and TV influences?
AG: "Free Willy" was another favorite of mine, which has also fueled my passion for taking action for sea animals in captivity, and the general humane treatment of them. I always loved "Legally Blonde" as well. A smart, courageous, beautiful, caring woman. Who wouldn't be inspired by Elle Woods?! Not to mention her fabulous wardrobe.
SundanceTV: What drew you to The Thirst Project, the youth activism project for global water crisis?
AG: I think I just hit a point in my life at the height of my career, (at least at that time), where I realized that none of the things I had accomplished would have been possible if it weren't for water. I am so grateful to have been blessed with parents who financially supported my dreams, but nearly a billion people in the world are just trying to survive, and don't have access to clean drinking water. There is a water crisis happening across the globe, even in America, our tap water system for the most part are not sanitary enough for consumption. It's an issue everyone needs to be aware of.
SundanceTV: You were in the girl group The Stunners, and now you're in the alternative-folk trio The Good Mad. Will we be hearing more music from you? Might a movie musical be in your future?
AG: I guess you never know, that sounds like something I'd love to do!… Though I kind of feel like my entire life is a movie musical.
Click here to read an interview with Allie Gonino's THE RED ROAD costar Tom Sizemore.