Sundance Channel's Gripping New Thriller THE RED ROAD to Premiere February 27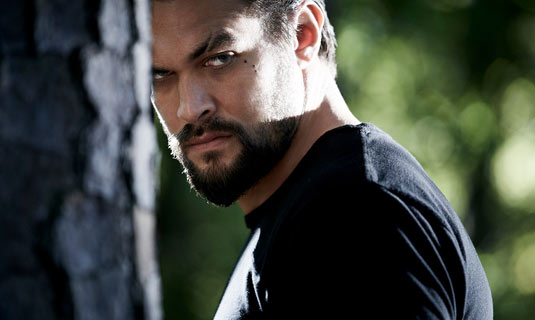 SUNDANCE CHANNEL'S GRIPPING NEW CRIME THRILLER "THE RED ROAD," STARRING MARTIN HENDERSON, JASON MOMOA, AND JULIANNE NICHOLSON, TO PREMIERE ON FEBRUARY 27, 2014 AT 9 PM PT/ET
Atmospheric, Addictive Drama From Acclaimed Writer
Aaron Guzikowski And Veteran Producer Sarah Condon
Centers On The Clash Between A Small New Jersey Community
And The Neighboring Native American Tribe
New York – January 6, 2014 – Sundance Channel announced today that its highly anticipated next original scripted series THE RED ROAD will premiere on February 27, 2014 at 9pm ET/PT. On the heels of the Emmy® and Golden Globe®-nominated TOP OF THE LAKE and the critically acclaimed dramas RECTIFY and THE RETURNED, THE RED ROAD is a complex thriller that marks a continued commitment by the network to offer daring, fresh, scripted entertainment.
The series boasts an exceptional cast featuring Martin Henderson (Devil's Knot, The Ring, Smokin' Aces), Jason Momoa (Wolves, "Game of Thrones"), Julianne Nicholson (August: Osage County, "Boardwalk Empire"), Tamara Tunie ("Law and Order: Special Victim's Unit," "The Good Wife"), Annalise Basso (Oculus, Standing Up), Allie Gonino ("The Lying Game," Hidden Away), Kiowa Gordon (The Twilight Saga, Wind Walkers), Lisa Bonet (High Fidelity,"The Cosby Show") and Golden Globe nominee Tom Sizemore (Saving Private Ryan, Black Hawk Down, Pearl Harbor, Heat).
THE RED ROAD is a gripping, dramatic thriller that presents two distinct visions of America today as played out through the conflict between two different men.  The series revolves around a local sheriff (Henderson) struggling to keep his family together while simultaneously policing two clashing communities: the small town where he grew up just outside of New York City, and the neighboring mountains—home of a federally unrecognized Native American tribe.  After a terrible tragedy and cover-up further divides these worlds, an uneasy alliance is forged between the officer and a dangerous member of the tribe (Momoa).  As each of the two men find themselves increasingly compromised by the other and the emotional ghosts of their collective pasts begin to emerge, the lives of both quickly unravel, leading to terrible consequences.
"THE RED ROAD is a thrilling journey," said Sarah Barnett, President and GM of Sundance Channel. "While the show moves at a cracking pace, it also has multiple layers to it: lost dreams, racial tension, tragedy, and the pain of love.  It's a unique show, unlike anything out there right now, and we hope viewers will love it as much as we do."
Hailing from acclaimed writer Aaron Guzikowski (Contraband, Prisoners) and veteran producer Sarah Condon ("Bored to Death"), "THE RED ROAD consists of six one-hour episodes. The series is executive produced by Guzikowski and Condon, and Bridget Carpenter ("Friday Night Lights," "Parenthood") is executive producer and showrunner. Award-winning director James Gray (The Immigrant, Two Lovers, We Own The Night) directed the first episode.
THE RED ROAD is Sundance Channel's second wholly owned original scripted series; its first was the acclaimed RECTIFY, which returns for a second season in 2014. The channel will also premiere the original mini-series THE HONORABLE WOMAN, starring Maggie Gyllenhaal and co-produced with BBC Worldwide in 2014.