About The Red Road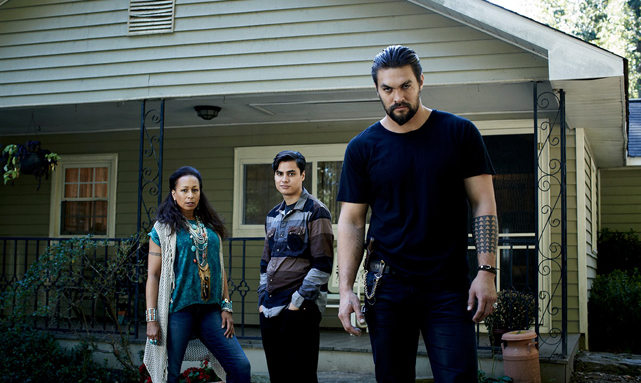 THE RED ROAD is a gripping, dramatic thriller that presents two distinct visions of America today as played out through the conflict between two wildly different men. The series revolves around a local sheriff struggling to keep his family together while simultaneously policing two clashing communities: the small town where he grew up, just outside of New York City, and the neighboring mountains – home of a federally unrecognized Native American tribe. After a terrible tragedy and cover-up further divides these worlds, an uneasy alliance is forged between the officer and a dangerous member of the tribe. As these two men find themselves increasingly compromised by one another, and the emotional ghosts of their collective pasts begin to emerge, the lives of both quickly unravel, leading to terrible consequences.
---
Episode 1: Arise My Love, Shake Off This Dream
A neglected community's agitation within a NJ town reaches a turning point when a shocking tragedy upends the lives of all involved. Police Officer Harold Jenson must bridge the gap and forge an unholy alliance in order to save his family.
---
episode 2: the wolf and the dog
Determined to cover up the truth by any means necessary, Harold's sworn duty suffers; Phillip Kopus seizes the opportunity to place Harold under his thumb.
---
episode 3: the woman who fell from the sky
Jean's emotional turbulence worsens, prompting Harold to move his daughters in with her parents; Junior falls further under Phillip Kopus' spell.
---
episode 4: the bad weapons
Harold finds himself caught between his role as law enforcement and the deal he has struck with Phillip Kopus.
---
Episode 5: The Great Snake Battle
Harold makes a curious discovery as he puzzles over new details; Phillip Kopus heads to Brooklyn armed with new knowledge; Jean makes a bold decision.
---
Episode 6: Snaring of the Sun
Both Kopus and Harold must face the consequences of their past actions. A moment of celebration takes on a shocking display of violence and terror.