Cast Members
Tig Notaro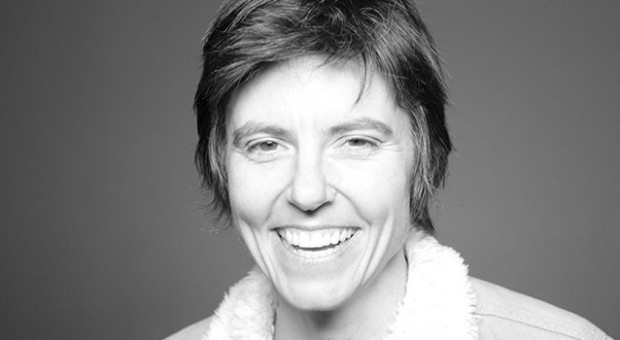 Most recently, Tig was the stand-out performer on one of the most popular public radio shows and podcasts, This American Life. The response to Tig was so amazing that Ira Glass already has asked her to come back on the show. She was also profiled/reviewed by The New York Times' prestigious "Critic's Notebook" series and Entertainment Weekly included her in their most recent "Up and Coming Comics" feature. In addition, Tig booked a Series Regular role on the pilot Susan 313 for NBC produced by Imagine Entertainment. She also finished shooting a supporting role in the independent feature, IN A WORLD, opposite Lake Bell, Adam Scott, Rob Corddry and Nick Offerman. Furthermore, Tig is currently working with Sarah Silverman on a TV adaptation of her popular regular live show at LA's Largo Theater, Tig Has Friends (a pilot has already been shot featuring the cast members of the hit series Mad Men). And Tig also recently Guest Starred on NBC's Community, and The Office along with HBO's animated series The Life and Times of Tim.
In 2011, Tig launched her weekly podcast Professor Blastoff through The Earwolf Network, and it premiered at #1 on iTunes. In addition, Tig released her debut album Good One with prestigious indie rock label Secretly Canadian. She is the first and only comic signed to the label. Her album peaked at #2 on iTunes Comedy Chart, and was included/listed by MTV and The Onion AV Club on their yearend Best Comedy Albums of 2011 list. Paste Magazine listed her as one of the best comedians of 2011, amongst company such as Louis CK, Aziz Ansari and Donald Glover. In conjunction with the release of her debut album, Tig performed on Late Night with Jimmy Fallon and on Conan twice. Conan O'Brien himself responded so positively to Tig's first performance that he asked she be brought back to perform on the program as soon as possible.
Tig's two week run of performing her solo show at Melbourne International Comedy Festival in 2011 garnered her an abundance of rave reviews and a Barry Award nomination; this award is the most prestigious of the festival, putting a spotlight on the single best solo show. She was one of five nominees, which were chosen from 350 comedians from all over the world. Additionally, Tig was a writer/consultant for The 2011 Emmy's hosted by Jane Lynch. In previous years, Tig has had recurring roles on several TV Shows. Most notably, she played "Officer Tig" on Comedy Central's The Sarah Silverman Program and recurred on ABC's In the Motherhood, opposite Cheryl Hines and Megan Mullally.
Tig has performed stand-up on her own half hour special on Comedy Central, Jimmy Kimmel Live, The Benson Interruption, recurred on the acclaimed Comedy Central show Dog Bites Man and was a writer/consultant on The 2010 MTV Movie Awards hosted by Aziz Ansari. Tig appears regularly at some of the most reputable comedy and music festivals around the world such as Montreal Just For Laughs, SXSW, Melbourne International Comedy Festival, Sasquatch, Bonnaroo, Bumbershoot, Vancouver, San Francisco Sketchfest, Bridgetown Comedy Festival, Dublin Comedy Festival and Sled Island Festival in Calgary just to name a few.