Cast Members
Rachael Harris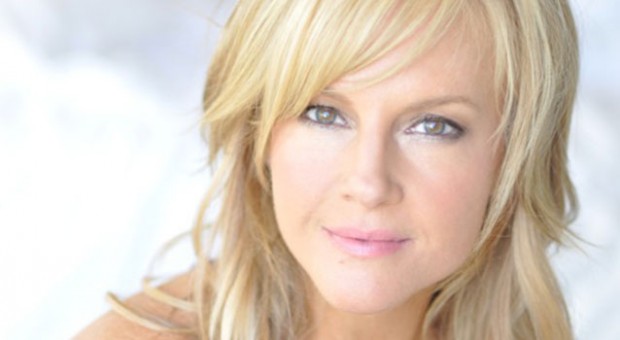 Rachael Harris stole her scenes as the pitch-perfect, irritating girlfriend of Ed Helms in the number one R-rated comedy of all time, THE HANGOVER. She had previously co-starred with Helms on "The Daily Show." Directed by Todd Phillips (OLD SCHOOL), THE HANGOVER won the Golden Globe Award for the Best Motion Picture – Musical or Comedy and the Critics Choice Award for Best Comedy Movie.
Harris received a 2012 Independent Spirit Award nomination for her moving role as Linda in the independent film NATURAL SELECTION. The film, which was also nominated in the Best First Feature category by Film Independent, is directed by first-time director Robbie Pickering. Lauded by both critics and audiences at the 2011 South by Southwest/SXSW Film Festival, the pic was named Best Narrative Feature by both the Grand Jury and audiences, won the Best Screenplay award, as well as Best Editing award. Harris was also praised for her individual performance and received a Breakthrough Performance award at the Festival. The film will be released by Cinema Guild on March 16th in New York and May 18th in Los Angeles.
Also this spring, Harris stars opposite Julia Louis-Dreyfus in PICTURE PARIS, which will premiere at the 2012 Santa Barbara International Film Festival. In the short film directed by Brad Hall, Harris plays Julia's supportive best friend, Olivia, who encourages her to believe in herself and travel to Paris. Harris starred opposite Steve Zahn in the film adaptation of the #1 NEW YORK TIMES bestselling children's book, Diary of a Wimpy Kid by author Jeff Kinney. The Fox film opened on March 19, 2010 and was the biggest opener for a non-animated, non-fantasy children's book adaptation. Following the film's success, Harris also starred in the sequel, DIARY OF A WIMPY KID: RODRICK RULES, which opened on March 25, 2011. Harris recently wrapped production for DIARY OF A WIMPY KID: DOG DAYS which will open on August 3, 2012.
On the small screen, Harris will next be seen in a multi-episode, guest-starring role opposite Zooey Deschanel on Fox's hit comedy, "New Girl." Harris plays Tanya, a quirky vice-principal at the school where Jess (Deschanel) teaches. The first episode of her 3-episode arc aired on January 17, 2012. Harris played Jay Mohr's sister-in-law on CBS' "Gary Unmarried" and had a recurring role on Starz's "Party Down." Previously, Harris held the supporting role of Kevyn Schecket, Kirstie Alley's personal makeup artist on the Showtime series "Fat Actress" in 2005. Additionally, she played Cooper in the ABC sitcom "Notes from the Underbelly."
Other television credits include a stint as a correspondent for "The Daily Show's" 2002-2003 season, as well as roles on "The Sarah Silverman Program," "Reno 911!," "The West Wing," "Friends," "Curb Your Enthusiasm," "Monk" and "Desperate Housewives." Harris' film credits include roles in "Best in Show," "A Mighty Wind," "For Your Consideration," "Starsky & Hutch," "Kicking & Screaming" and "Daddy Day Care." Harris hosted "Smoking Gun TV" in 2004 and has made multiple appearances on such VH1 documentaries as "I Love the '80s," "I Love the '90s" and "Best Week Ever."
Harris was born in Worthington, Ohio. She graduated from Worthington High School (renamed Thomas Worthington High School) and went on to graduate from Otterbein College, majoring in theater. Harris performed with the Los Angeles, California, improvisational comedy troupe the Groundlings (alumni include Kristin Wiig, Will Ferrell, Jennifer Coolidge, among others) and taught for a time with the Groundlings school. She debuted on television in a 1993 episode of "SeaQuest DSV." Harris currently resides in Los Angeles, California.