Cast Members
Matt Walsh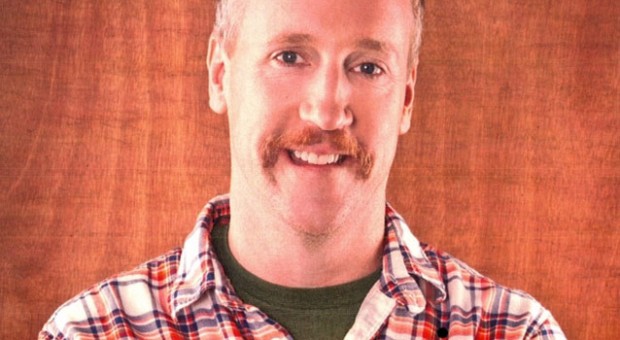 Chicago-born, Matt Walsh is a founding member of the national improv-sketch comedy theatre Upright Citizens Brigade, which has schools and venues in both New York and Los Angeles. UCB is the largest unaccredited university in the nation teaching improv performance and sketch writing technique. A graduate of Chicago's ImprovOlympic, Walsh was instructed by the legendary comedy sage Del Close, whose pupils included John Belushi, Bill Murray, Tina Fey and Mike Myers among many others.
Walsh co-founded the Upright Citizens Brigade improv troupe with Amy Poehler, Matt Besser and Ian Roberts in Chicago in 1991. During the group's performances in New York, Comedy Central had their pulse on the foursome and aired their sketch-improv show The Upright Citizens Brigade for three seasons from 1998-2000.
Walsh currently stars in HBO's hit comedy series Veep as Mike McLintock, the sharp-witted, deadpan Director of Communications to the first female U.S. Vice President, Selina Meyer (Julia Louis-Dreyfus). Walsh also recently made his feature comedy directorial debut with High Road, which was released by Millennium Entertainment in March. High Road, which follows a pot dealer's comedic and personal road trip after a deal goes south, stars some of the biggest names in comedy including Ed Helms, Abby Elliott, Rob Riggle, Horatio Sanz, Joe Lo Truglio among many others. With High Road, Walsh won the Outstanding Achievement in Directing award at the 2011 Newport Beach Film Festival.
In his spare time during football season, Walsh gets together with his fellow Chicago-buddies, screenwriter Scot Armstrong (THE HANGOVER) and actor Joe Nunez (BRIDESMAIDS) to break down the scores and plays of their beloved hometown team, The Chicago Bears, with their Bear Down Podcast. In the wake of the success of The Upright Citizens Brigade, Walsh has become a highly coveted actor in blockbuster comedies, working with the most renowned directors in the genre. This summer he appears in Seth MacFarlane's hit comedy TED, as Thomas the car rental sales boss of John Bennett (Mark Wahlberg). In addition Walsh has appeared in six of Todd Phillips' hit films including THE HANGOVER, OLD SCHOOL and DUE DATE as well as making memorable turns in STEP BROTHERS, ELF, CYRUS and ROLE MODELS.
Walsh has also written and starred in a number of independent feature comedies including MARTIN & ORLOFF and WILD GIRLS GONE; titles which have headlined a number of UCB alums. Walsh created and starred in SpikeTV's sports comedy Players about a happy go-lucky guy who owns a bar with his conservative brother (played by fellow UCB co-founder Ian Roberts). Other TV shows created and/or written by Walsh include Comedy Central's Dog Bites Man, David Arquette and Courteney Cox's TBS reality show Daisy Does America as well as the hit MTV sketch show Human Giant. He has been a correspondent for The Daily Show, hosting such hysterical segments as "Boom Town" and "The Other Killer White Meat." Other notable TV appearances include HBO's Hung as Matt Saline, boyfriend of Jessica (Anne Heche); Jerry Stern on NBC's Outsourced as well as a number of guest-starring roles: NBC's upcoming fall comedy Animal Practice, Adult Swim's Childrens' Hospital and Comedy Central's Nick Swardson's Pretend Time.
Though Walsh has a busy career on and off screen, he continues to be active with the Upright Citizens Brigade, both as an instructor and performer. Walsh currently resides in Los Angeles with his wife Morgan, his two sons Jude and Emmet, and his daughter Celia.