Cast Members
Gillian Jacobs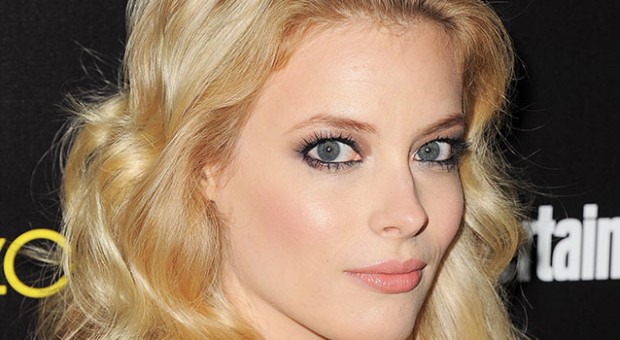 A natural talent, with a striking presence and undeniable energy, Gillian Jacobs is one of Hollywood's most vibrant young actresses. Jacobs is currently in production on the horror comedy MILO directed by Jacob Vaughan and produced by Jay and Mark Duplass. She plays the female lead opposite Ken Marino and Peter Stormare. The script centers on a man (Marino) with intense stomach trouble who to his horror actually has a demon living inside his intestines. When he gives it permission to come out during a therapy session, the man names it Milo and tries to live a life in which he, not his demon, is in charge.
Jacobs will soon begin production on the fourth season of NBC's critically acclaimed comedy Community opposite Joel McHale. Jacobs' was most recently nominated for a Broadcast Television Journalists Association award in the category of "Best Comedy Supporting Actress." The show won "Best Comedy Series" at the most recent awards ceremony. The show will return to NBC on October 19th, 2012.
Upcoming, Jacobs will be seen in Chadd Harbold's REVENGE FOR JOLLY which premiered at the 2012 Tribeca Film Festival. The film follows a man who, with the help of his cousin, seeks to avenge the death of his beloved dog, who was killed under confusing and suspicious circumstances. The film also stars Kristen Wiig, Oscar Isaac and Brian Petsos.
Jacobs recently wrapped production on Thomas Beatty's TEDDY BEARS opposite Jason Ritter and Melanie Lynskey as well as Don Scardino's THE INCREDIBLE BURT WONDERSTONE opposite Steve Carell, Jim Carrey and Olivia Wilde. Last year, she worked on several independent films including Brian Jett's LET GO opposite David Denman, SIN BIN with Ben McKenzie, and Kathy Lindboe's NONAMES for which she won the Jury Award for Best Acting Achievement at the 2010 Phoenix Film Festival and was nominated for the Christie Digital Award for Best Actress at the 2010 Method Fest.
Her other film credits include SEEKING A FRIEND FOR THE END OF THE WORLD opposite Steve Carell and Keira Knightley, HELENA FROM THE WEDDING which premiered at the 2010 SXSW Festival, Richard Kelly's THE BOX opposite Cameron Diaz, James Marsden and Frank Langella, CHOKE opposite Sam Rockwell and Angelica Huston, which premiered at the 2008 Sundance Film Festival and won a Special Jury Prize for "Best Ensemble Cast" and as the lead in GARDENS OF THE NIGHT opposite John Malkovich and Tom Arnold, which premiered at the 2008 Berlin Film Festival.
Her theater credits include Phillip Seymour Hoffman's THE LITTLE FLOWER OF EAST ORANGE opposite Ellen Burstyn and Michael Shannon at the Public Theater, A FEMININE ENDING at the Playwrights Theater and Adam Rapp's CAGELOVE at the Rattlestick Theater. Jacobs received her Bachelor of Fine Arts at The Julliard School.