"THE HONORABLE WOMAN" Generates Emmy Buzz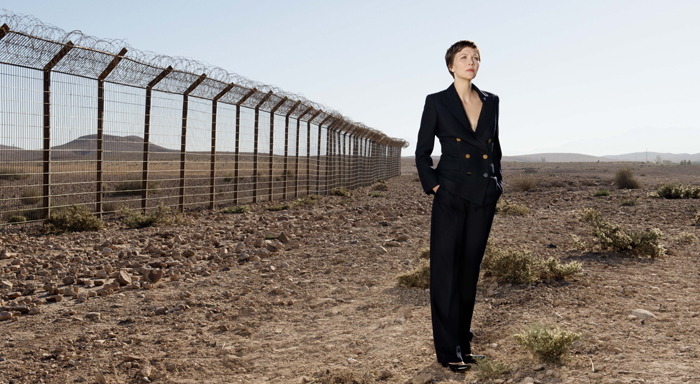 THE HONORABLE WOMAN might have ended way back in September, but with Emmy nominations around the corner interest in the acclaimed series is almost at an all-time high. The Los Angeles Times predicts "plenty of votes" for star Maggie Gyllenhaal, while the actress herself appears in The Hollywood Reporter's nominee roundtable.
Read on for more:
•The Los Angeles Times interviews Maggie Gyllenhaal on her HONORABLE WOMAN role, trust, and working with auteur Hugo Blick.
•The L.A. Times also predicts this year's Emmy nominees, pointing out Gyllenhaal's Golden Globe win for her portrayal of Nessa Stein.
•The Hollywood Reporter hosts 2015′s most unforgettable female TV stars in a roundtable discussion, highlighting THE HONORABLE WOMAN star's comments on sex and sexuality in film, as well as why she's more interested in doing on-screen nudity than ever before.
•Check out The Hollywood Reporter's full roundtable here.
•GoldDerby talks the miniseries' intelligence, real-life inspirations for her tough-as-nails character and delivering "some of the best feminist lines ever written" with Janet McTeer (MI5 head Julia Walsh).
•Variety gets Liev Schrieber to grill Maggie Gyllenhaal on Hugo Blick, the luxury of working with THE HONORABLE WOMAN's fully pre-written scripts and the challenges of starring in a series.
•The Wrap sits down with Gyllenhaal to discuss the complex contradictions in the character of Nessa Stein, Hollywood sexism and bringing "real women" to the screen.
Want to know more about power and emotion behind Maggie Gyllenhaal as Nessa Stein? Watch her character profile here.