I Spy: Top 10 Real-Life Female Sleuths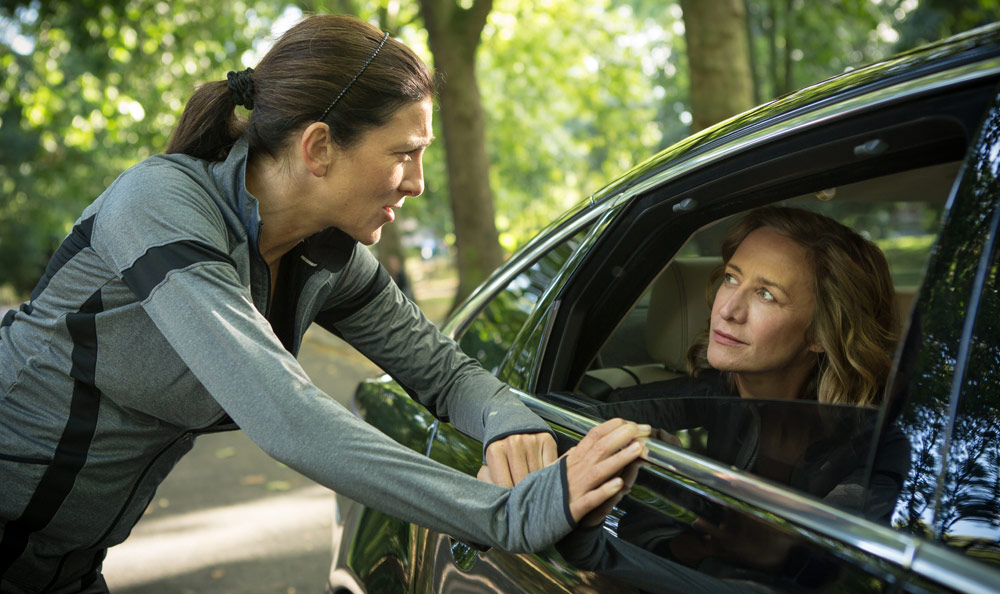 Call them spooks. Sleuths. Femme fatales. Few figures are as compelling as female spies. They're unthinkably brave; they do things most of us can't even imagine. Sometimes they're world-famous; sometimes they hide in plain sight. In THE HONORABLE WOMAN, we met several complicated women playing with insider information. Now read up are the incredible true stories of the top 10 female spies of all time.
1. Belle Boyd
Running a hotel in the middle of contested Virginia during the Civil War certainly had its advantages, as Belle Boyd—a.k.a. Cleopatra of the Secession—knew well. As a girl, she began working fervently to defend the South, using her charm to coax secrets out of a smitten Union soldier stationed near the hotel and then delivering them to Confederate officials. She often used one of her slaves, Eliza Hopewell, to pass along messages. Arrested and subsequently freed for her actions, she eventually traveled around the country sharing her stories of espionage.
2. Elizabeth Van Lew
After attending a Quaker school and becoming an ardent abolitionist, Elizabeth Van Lew insisted on freeing the slaves her family owned. When the Civil War broke out she found another way to help the cause: by founding a spy ring that included several strategically placed officials in her hometown of Richmond and beyond. By volunteering to bring food and other essentials to Union soldiers held in a Confederate prison, she was able to obtain and deliver valuable information on behalf of the North. Ulysses S. Grant himself cited her contribution to the war effort.
3. Josephine Baker
Well-loved (especially by the French) as a performer, Josephine Baker was a famously beautiful singer and dancer out of St. Louis. In fact, her fame and beauty were apparently so dazzling that the Nazis allowed her passage during World War II without thinking to check her sheet music—upon which French resistance secrets were written out in invisible ink. After breaking down countless barriers for African-American women both at home and abroad (she was also an important figure in the U.S. civil rights movement), Baker lived out the rest of her days as a beloved celebrity in France.
4. Krystyna Skarbek
After the Nazi invasion of her native Poland, Krystyna Skarbek volunteered for British Special Operations. Soon, under the new name Christine Granville, she put her unique skill set—she was an excellent skier—to good use by transporting information back and forth from Poland to Hungary through the mountains. She managed to escape capture at one point by feigning illness; another highpoint of her spying career came when she freed an operative by waltzing into a prison and claiming to be the niece of an important military figure. Oh, and she may have been the original Bond girl. That's right: James Bond author Ian Fleming is said to have based several of his femme fatales—Vesper Lynd in Casino Royale and Tatiana Romanova in From Russia, with Love, specifically—on Skarbek.
5. Mata Hari
Born in the Netherlands with the decidedly less dramatic name Margaretha Geertruida Zelle, she answered an ad in the paper seeking a wife, married an older man and moved to Indonesia. An unhappy marriage and a fascination with local culture led her to become a performer and remake herself into Mata Hari. Upon returning to Europe, she became a sensation in Paris, with her exotic dancing, risqué costumes and frankly sexual demeanor. During World War I she was accused of spying for the Germans, arrested and executed by firing squad in 1917. She claimed she was in fact spying for the French, but neither allegation was ever definitively proved. Her death only enhanced her allure, and after another international beauty, Greta Garbo, portrayed her in the 1931 movie Mata Hari, she became an enduring fixture in the popular imagination.
6. Nancy Wake
Nancy Wake grew up in Australia and then traveled as a teenager to New York and Europe, where she worked as a reporter. Using her status as a journalist to gain passage, she passed along information to the French Resistance. After joining Special Ops, she established a spy network so successful that she became one of the Gestapo's most sought-after targets, nicknamed the White Mouse for her elusiveness. Wake was particularly alluring—and terrifying. she killed men with her bare hands. She was honored by numerous nations after the war.
7. Noor Inayat Khan
This Russian-born beauty of Indian and American descent served as a radio operator in the French resistance during World War II. At the beginning of the war, she entered the Women's Auxiliary Air Force and later Special Operations. When her communication headquarters were raided by the Nazis, she initially avoided detection but was later betrayed and interrogated. She never revealed any sensitive information, and despite extreme odds managed to escape her captors several times before finally being shackled and transferred to Dachau, where she was killed at age 30.
8. Stephanie von Hohenlohe
Stephanie von Hohenlohe was an Austrian princess and a go-between for the Nazi regime and high-placed sympathizers. As a close confidante, she was often called upon to offer her advice and services to Hitler. Oh, and she was Jewish—a fact Hitler apparently knew. After following a lover to the U.S., she was considered so dangerous by the government that she was detained until the end of World War II. To top off her life of espionage, she apparently was instrumental in creating the definitive personality profile of Hitler for the Office of Strategic Services, the precursor to the CIA.
9. Virginia Hall
Educated at Harvard and Columbia, Virginia Hall desperately wanted to join the Foreign Service—a dream that seemed to come to an end when she shot her own leg, which then had to be partly amputated, on a hunting expedition. But her prosthesis and the accompanying limp didn't stop her from signing up first for the British Special Ops and later for the U.S. Office of Strategic Services; eventually she was among the Nazis' most wanted. Not only did she discover and pass along important military information, but she also trained numerous resistance fighters on the ground. She later joined the CIA.
10. Violette Szabo
Born in France, Violette Szabo moved with her family to London, where she met and married a French soldier, Étienne Szabo, at age 19 (he was more than a decade her senior). When he was killed in battle two years later—having never met their daughter, born only months before—Violette was inspired to join the service herself. As a secret agent, she parachuted into France, where she planned the sabotage of a railroad, disrupted enemy communication and passed along strategic information. Not long after, she was captured after a fierce gunfight with the Nazis, tortured and transported to Ravensbrück concentration camp, where she was executed. She was only 23 years old.
Go inside the series that asks "Who can you trust?" Dig into THE HONORABLE WOMAN.