Critics Tout "THE HONORABLE WOMAN," Celebrate Golden Globe Win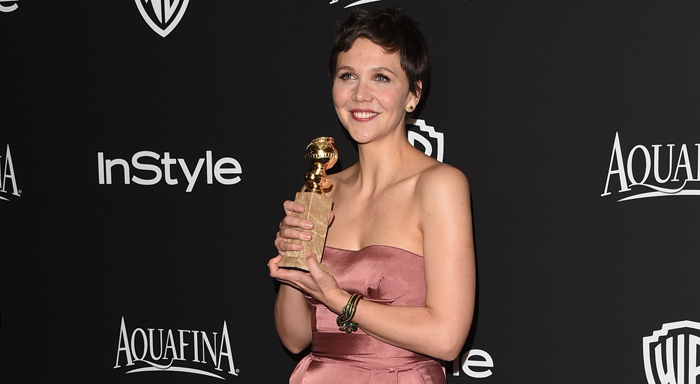 THE HONORABLE WOMAN's final episode may have aired in September, but critics haven't stopped lauding the "chilling" series and its "universally terrific" performances. Meanwhile, TIME, HuffPo and others report on star Maggie Gyllenhaal taking home the Golden Globe Award for Best Actress in a TV Movie or Mini-Series.
Read on for more:
• NPR's All Things Considered profiles THE HONORABLE WOMAN and talks to creator Hugo Blick about the way the "critical favorite" series "operates on two levels: as a high-stakes, geopolitical chess match and as an intimate look at the messy personal lives of the people playing it."
• The Sunday Star Times applauds the series in retrospect, writing, "Poised between dream-state and tough reality, it exposes timeless truths while remaining as current as the next Israeli-Palestinian clash."
• The Orange County Register recommends THE HONORABLE WOMAN for a binge watch, praising the whole cast's performances and stating "the real star is Blick's direction, which eschews the dialogue-driven style of most TV shows for a more visual approach."
• TIME Magazine looks back on its 2014 interview with Maggie Gyllenhaal in the wake of her Golden Globe win for portraying Nessa Stein.
• The Huffington Post reports on Gyllenhaal's inspirational Golden Globe speech.
• The Independent also highlights the speech, which focuses on the increasing "wealth of roles for actual women on television."
• E! Online takes note of Gyllenhaal's win and speech as well.
• Upworthy contributor Angie Aker comments on Maggie Gyllenhaal's acceptance speech, calling it "one of the best parts of the Golden Globes".