Maggie Gyllenhaal Nabs a SAG Nomination for "THE HONORABLE WOMAN"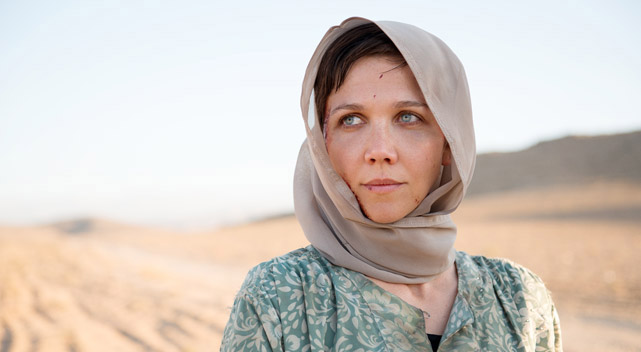 This morning the Screen Actors Guild announced its nominees for the 21st Annual SAG Awards, and SundanceTV's THE HONORABLE WOMAN nabbed the honor of a nomination for Maggie Gyllenhaal in the Outstanding Performance by a Female Actor in a TV Movie or Miniseries category.
As Nessa Stein in the eight-part series, Gyllenhaal plays a British baroness promoting peace in the Middle East, while navigating her way through a web of family secrets and global espionage. She'll go up against other veteran talents in the category, whose other nominees are: Ellen Burstyn (Flowers in the Attic), Frances McDormand (Olive Kitteridge), Julia Roberts (The Normal Heart), and Cicely Tyson (The Trip to Bountiful).
Gyllenhaal was previously nominated for an Oscar for her supporting role in Crazy Heart, and for two Golden Globes for her performances in the movies Sherrybaby and Secretary. This is her first SAG Award nomination.
The 21st Annual Screen Actors Guild Awards will take place Sun., Jan. 25, 2015, and will air on TNT/TBS.