"L.A. Times" Calls "THE HONORABLE WOMAN" Brilliant and Provocative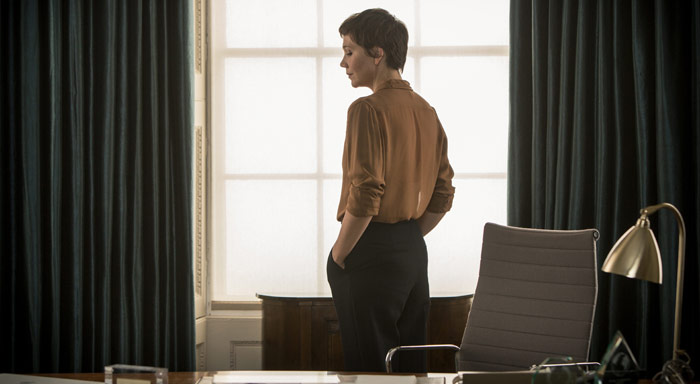 This week The Los Angeles Times calls THE HONORABLE WOMAN "a splendid example of the brave new world of television… a thing of beauty that would not have existed 10, or even five years ago."
Read on for more:
•The Los Angeles Times informs viewers, "It is not too late to catch up with this stunning exploration of conflict, both in the Middle East and within each of the well-drawn characters."
•The New York Times profiles series star Maggie Gyllenhaal's upcoming Broadway debut alongside fellow first-timers Michael Cera, Sting and Rose Byrne.
•Style.com reports on Maggie Gyllenhaal's appearance at New York Fashion Week, mentioning that her "performance in THE HONORABLE WOMAN … is moving goalposts."
•The Pittsburgh Post-Gazette calls out THE HONORABLE WOMAN as one of this summer's shows that will "put to rest the notion of the dog days of summer TV."
•The Independent calls THE HONORABLE WOMAN "spiky, tense and moving" hailing Stephen Rea's "understated" performance.
•The New York Times touts last week's episode as its pick of the TV schedule.
•News & Observer recommends last week's episode, praising Andrew Buchan's performance as Ephra Stein with a humorous comparison to a real-life American equivalent.
•The Charlotte Observer recommends last episode of THE HONORABLE WOMAN.
•WhoSay urges readers to check out last week's episode.
•UpRoxx tells readers to watch the "very good" HONORABLE WOMAN.
Click here for a reminder to tune-in to THE HONORABLE WOMAN Thursdays 10/9c on SundanceTV.