Critics Applaud "THE HONORABLE WOMAN" Finale; "Grantland" Talks to Hugo Blick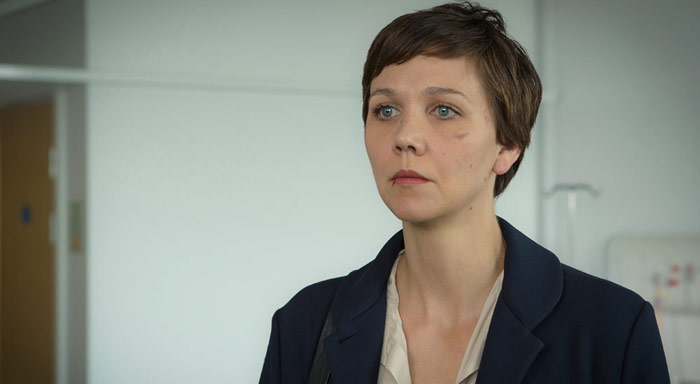 This week, after THE HONORABLE WOMAN's shocking series finale, Grantland goes deep with the creator of "one of the great television shows of 2014″; while Junkee tells readers, "You need to watch Maggie Gyllenhaal in THE HONORABLE WOMAN."
Read on for more:
•Grantland's interview with UK television auteur Hugo Blick delves into the complexities of the series that is "simultaneously a cloak-and-dagger thriller, a rumination on the destructive power of secrecy, a searing family drama, [and] an unflinching look at the Middle East."
•Junkee raves about the "wonderfully nail-biting" mini-series, touting its "truly riveting drama" and "overdue respect for female characterisation."
•Zap2It ruminates on the series finale and asks readers to discuss interpretations of THE HONORABLE WOMAN's powerful final minutes.
•The New York Times highlights THE HONORABLE WOMAN's finale, pointing readers to check it all out on SundanceTV.
•Rotten Tomatoes notes THE HONORABLE WOMAN's last episode, as well as the series' impressive rating, "Certified Fresh at 89%".
•The Washington Post points out THE HONORABLE WOMAN's conclusion to "a season full of shady backstabbing."
•Grantland's Andy Greenwald tweets in praise of the series' innovative creator, writing, "Everyone in drama development at HBO, Showtime, AMC and FX should read what Blick says about episodic storytelling. Then hire him."
•TV Equals anticipates the series finale with a prediction: "It will be as compelling as everything that came before in the politically charged thriller that is THE HONORABLE WOMAN."
•NJ.com highlights the conclusion of the "critically acclaimed British spy thriller."
•Uproxx points readers to THE HONORABLE WOMAN's finale, warning, "It's very dark and very good."
Can't get enough of THE HONORABLE WOMAN? Get insider information and clues about the characters.