4 Questions with "THE HONORABLE WOMAN" Star Stephen Rea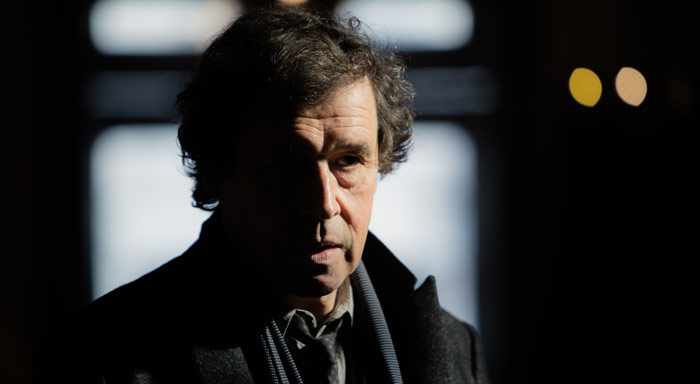 THE HONORABLE WOMAN star Stephen Rea reflects on the humanity and poignancy of the political thriller and what it was like working with Maggie Gyllenhaal.
Q: What is your character's role within THE HONORABLE WOMAN?
A: Hugh Hayden-Hoyle is a spy, he works for MI6 and looks after the Middle East. The context of this is important, as we know Palestine and Israel in the Middle East is in question. But it's done with such tremendous humanity.
Q: What inspired you to work with Hugo Blick?
A: I did a series called The Shadow Line with Hugo, and it was a wonderful experience. I think he's an exceptional writer and director, so I was keen to do this as soon as he mentioned it to me. Hugo will always make it a bit more complex and find ways to keep it interesting, as well as incorporate any ideas you have yourself.
How was it working alongside Maggie Gyllenhaal?
A: I used to turn the page of the script and think "My God—look at what Maggie Gyllenhaal has to do today!" I hadn't worked with her before, she's a wonderful actress. She is tremendously easy to work with. It was a pleasure to be with her on set and do the more difficult scenes.
Q: What do you admire most about THE HONORABLE WOMAN?
A: What's wonderful about this whole series is that it's about an irreconcilable political situation and the people within that are looking for reconciliation. Maggie's character, Nessa, is looking for reconciliation. My character is looking for reconciliation with his ex wife. I think that's what makes it immensely poignant because it's on an understandable, relatable level. The whole question of reconciliation is on a level that we can all identify with and understand.
Click here to read an interview with Stephen Rea's co-star Maggie Gyllenhaal.