"The Telegraph" Is "Hooked"; "Indiewire" Applauds "THE HONORABLE WOMAN"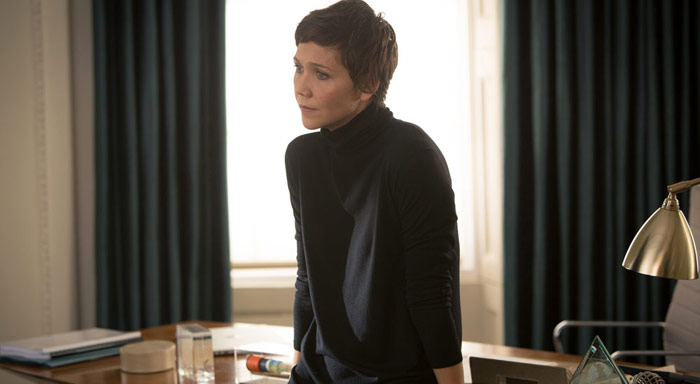 This week, The Telegraph tells readers "why THE HONORABLE WOMAN has captured our hearts," while Indiewire grills showrunner Hugo Blick on creating "an intimate, genre-bending spy thriller with grace and poise."
Read on for more:
•The Telegraph hails THE HONORABLE WOMAN and the character Nessa Stein, crediting both with taking up the reigns for "a new breed of heroine" who defies conventions of genre and gender.
•Indiewire sits down with creator Hugo Blick to talk the genesis of the series and writing "women [who] aren't archetypes."
•Deseret News previews the series that has "received high praise," analyzing the timeliness of THE HONORABLE WOMAN's arrival.
•The Washington Post warns viewers not to miss the series' latest episode.
•The Oxford Student touts the "bold series of considerable intelligence" for its "superb cast" and more, reviewing the first four episodes.
•Lavender Tube profiles the "compelling and gut-wrenching" series, praising Maggie Gyllenhaal for investing her performance with "depth and heart."
•The Guardian celebrates THE HONORABLE WOMAN's "reinvention of the flashback", praising the "compelling" series for using the plot "device so cleverly and originally".
•The Khaleej Times says "Maggie Gyllenhaal glows" in the "magnificent" new series that "exposes timeless truths while remaining as current as the next Israeli-Palestinian clash."
•TV Equals recaps last week's episode, "Two Hearts".
•The Scunthorpe Telegraph highlights THE HONORABLE WOMAN, urging readers not to miss next episode.
Click here for a reminder to tune-in to THE HONORABLE WOMAN on Thursdays 10/9c on SundanceTV.