"THE HONORABLE WOMAN" Recap: Episode 5 (Two Hearts)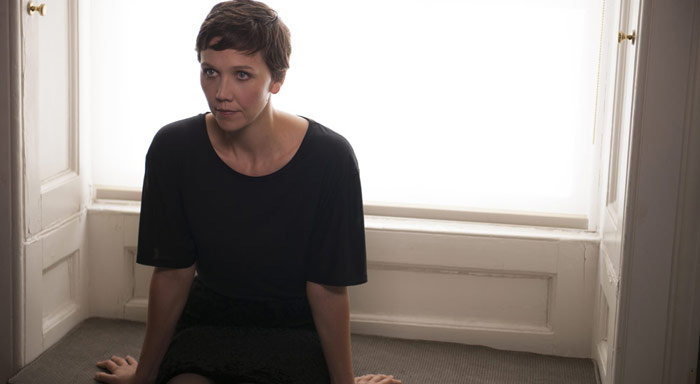 In their Gaza cell, Nessa mourns her ruined future, knowing the scandal of her pregnancy will infect any work she tries to do to aid the peace process. Atika tells Nessa to give her the child and allow Atika to raise it as her own as thanks for saving her life.
When Shlomo angrily confronts Ephra over stalled plans to lay cable in the West Bank, Ephra breaks down and tells his old confidante, "It's over." An Israeli official tells Ephra to lay the cable but refuses to confirm they can help recover Nessa.
Stein Group contractors lay the cable as months pass and Nessa enters her third trimester. Nessa goes into labor and Atika delivers Kasim.
Monica Chatwin negotiates with Ephra to secure Nessa's release. Monica outlines her conditions to Ephra: he will step down as head of The Stein Group and install Nessa in his place, uncompromised by knowledge of Stein involvement in the ransom scandal, and he will explain why the Israelis allowed him to lay the cable in the West Bank. Ephra agrees.
Dame Julia negotiates a rescue mission with the Israelis and troops spirit Nessa away by helicopter.
In the present day, Ephra tells Nessa he knows the truth about Kasim and confesses Atika told him because they've been having an affair. Ephra tells Nessa they'll have no choice but to cave to the terrorists' demands in the face of the blackmail.
Alone with Atika, Nessa breaks down in tears, telling Atika she feels betrayed. Atika apologizes for choosing Ephra over her, telling Nessa she's always done what she's had to do to survive.
An Israeli official denies knowledge of Nessa's rescue mission eight years ago to Sir Hugh.
Nessa's private investigator reveals evidence that Nathaniel Bloom may have falsified the red flag on Shlomo's background check on orders from Monica Chatwin. The new evidence also confirms that Shlomo was never involved with Hezbollah.
Nessa apologizes to Shlomo, who tells her he always wanted the contract for altruistic reasons. Nessa confronts Monica Chatwin, who admits that she planted the false evidence of Shlomo's Hezbollah connection, but claims she did it to discreetly keep Nessa away from Shlomo because he is actually guilty of far more serious crimes.
A teacher at a Stein Foundation-sponsored university in Israel suspects a promising student was denied entry because of his Arab background. The teacher, Shimon, investigates and discovers a secret intelligence facility in the bowels of the school. Shimon goes to the media with evidence that the school discriminates against Arabs in favor of Israeli military veterans.
Nessa is concerned at the media reports but Ephra claims to be skeptical of the teacher's story. Sir Hugh asks Ephra if the institute's grade-fixing is some sort of payment for Nessa's rescue mission years ago. Ephra winkingly denies that Nessa was ever imprisoned but suggests that in fact the Israelis' price was much higher.
Nessa confronts Shlomo with evidence supplied by Monica Chatwin, proving he tapped his own cables and sold surveillance rights to the Israelis. She storms out, furious, as he denies it.
Shimon is killed by a hooded Israeli assasin while operatives in the lab beneath the school continue their secret work.
Need to catch up? Read recaps of earlier episodes to get up to speed.
Click here for a reminder to tune-in to THE HONORABLE WOMAN Thursdays 10/9c on SundanceTV.