11 Ways to Enhance "THE HONORABLE WOMAN" Mid-Season Marathon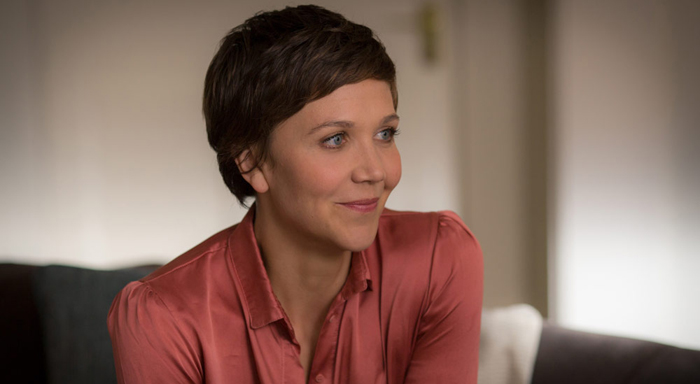 Can't get enough of Nessa Stein (Maggie Gyllenhaal)? Then we have some good news. SundanceTV is airing a mid-season marathon of THE HONORABLE WOMAN, back-to-back episodes of the entire season thus far, Sat., Aug 23 Noon/11c. Still not enough? Consider the following:
1. Watch video interviews with THE HONORABLE WOMAN star Maggie Gyllenhaal (Nessa Stein) as well as Andrew Buchan (Ephra Stein), Stephen Rea (Sir Hugh) and Janet McTeer (Dame Julia).
2. Download the LAYAR Augmented Reality App to your tablet or mobile device and scan the images to decode messages and receive clues about the characters.
3. Peek at the confidential files of Nessa Stein, Shlomo Zahary, Rebecca Lantham and Samir Meshal.
4. Listen in on phone taps of Nessa Stein, Ephra Stein, Sir Hugh, Dame Julia and Rebecca Lantham to get the inside story.
5. See photos from every THE HONORABLE WOMAN episode as well as surveillance photos of the characters, the Stein Family photo album, and behind-the-scenes photos with Maggie Gyllenhaal, Andrew Buchan, Janet McTeer, Hugo Blick…
6. Quizzes for every episode as well as cast members Maggie Gyllenhaal, Andrew Buchan and Stephen Rea.
7. Play Two Truths and a Lie With Maggie Gyllenhaal, Stephen Rea and Janet McTeer.
8. Find out how honorable you are, then find out which Maggie Gyllenhaal character you are most like.
9. Crazy Heart, The Crying Game, Waking the Dead — vote for your favorite career-defining feature from THE HONORABLE WOMAN's Maggie Gyllenhaal, Stephen Rea and Janet McTeer.
10. Read an interview with series creator Hugo Blick.
11. Follow THE HONORABLE WOMAN on Twitter and on Facebook.
And just because we know you can't wait, here's a sneak peak of THE HONORABLE WOMAN episode 5.