Top 5 Maggie Gyllenhaal Movies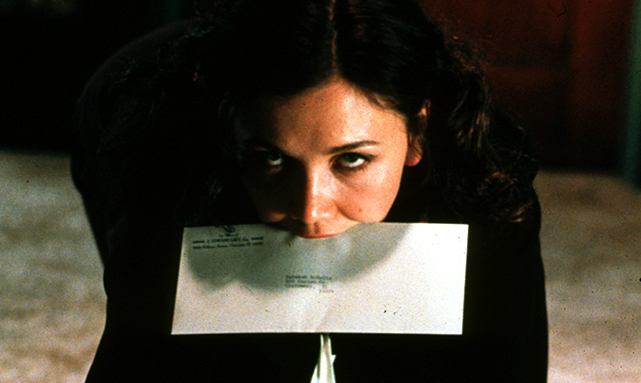 Thanks to her unique and compelling on-screen presence, Maggie Gyllenhaal can be quite the scene-stealer. Soon she'll be thrilling audiences with a new SundanceTV limited run series, THE HONORABLE WOMAN, until then catch up with the actress by watching her top five movies. Which is your favorite?
1. Secretary
Her breakout performance in this dirty, funny and strange love story about a sadistic attorney (James Spader at his creepy best) and his masochistic assistant (Gyllenhaal) remains one of her best.
2. Crazy Heart
Gyllenhaal scored an Academy Award nomination for her role as a lovely, young journalist who manages to pull an aging country star (Jeff Bridges, who nabbed an Oscar) back from the edge of obscurity—and worse.
3. Sherrybaby
A recent ex-con and recovering heroin addict, Sherry struggles to reconnect with her daughter and family while living in a halfway house. It's a haunting, riveting performance, for which Gyllenhaal received a Golden Globe nomination.
4. Donnie Darko
The actress plays big sister to real-life brother Jake in this mind-bending, time-twisting, sci-fi cult classic. (It's unsurprising that their sibling banter rings true.) Fans who were introduced to the pair have been hooked ever since.
5. The Dark Knight
The biggest box-office performer on the list, Christopher Nolan's Batman sequel features Gyllenhaal as Bruce Wayne's love interest, assistant district attorney Rachel Dawes. Despite the damsel-in-distress storyline, Gyllenhaal brings depth and complexity to the role.
Take a look at THE HONORABLE WOMAN co-star Stephen Rea's Top 5 Movies