Top 5 Janet McTeer Movies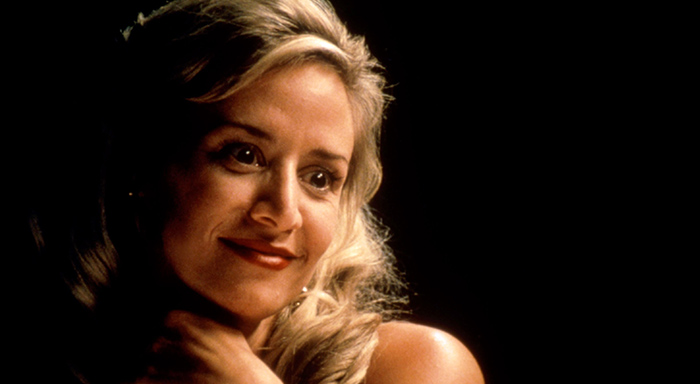 Extraordinary British actor Janet McTeer has long been a favorite among those in the know. Statuesque and fiercely charismatic, she is the thinking man's (and woman's) sex symbol. In honor of her thrilling, new SundanceTV series, THE HONORABLE WOMAN, here are her top 5 movies.
1. Albert Nobbs
McTeer is a bona fide scene-stealer as a 19th-century Irish painter living as a man—complete with wife—alongside the similarly gender-bending Glenn Close in roles that earned both women Academy Award nominations. (The two also costar in Closes' TV series, Damages.)
2. Tumbleweeds
McTeer received her first Oscar nomination for this family drama about a mother who constantly skips town to start over and the daughter who grows disenchanted with their peripatetic lifestyle. When the daughter is cast as the lead in a school play and starts making friends, the duo is forced to put down roots.
3. Songcatcher
This Sundance Film Festival Special Jury Prize winner focuses on the folk music of Appalachia and the early 20th-century teacher who makes it her mission to record the sounds before they vanish, securing her own legacy along the way.
4. The Woman in Black
In Daniel Radcliffe's period horror movie, McTeer is almost unrecognizable as a hysterical and bereft mother whose young son drowned. Her performance verges on deranged but manages to maintain a sympathetic authenticity.
5. Waking the Dead
In this mystery thriller, McTeer plays the sister of a young politician on the rise (Billy Crudup), whose life takes a decidedly unsettling turn when his opposites-attract love interest (Jennifer Connelly) is killed (or is she?). His sister's sighting of the supposedly dead girlfriend years later contributes to his increasing instability.
Find out when you can see Janet McTeer in THE HONORABLE WOMAN on SundanceTV.
Read more about her THE HONORABLE WOMAN costars, we've rounded up Stephen Rae's best roles and our favorite Maggie Gyllenhaal movies.