"AV Club" Raves About "Honorable Woman"; "LA Times" Calls It "Remarkable"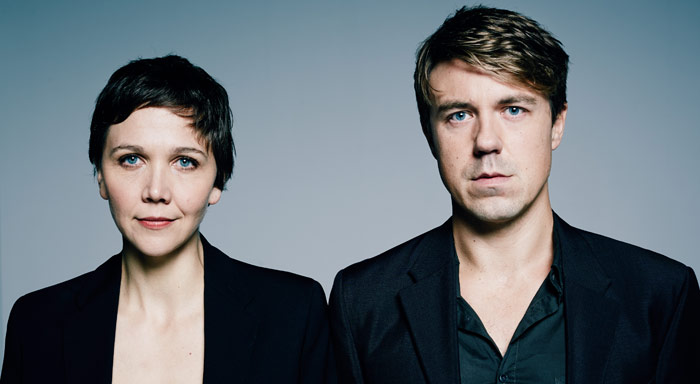 Ahead of THE HONORABLE WOMAN's premiere tonight, Jul. 31, 10/9C on SundanceTV, The A.V. Club applauds Maggie Gyllenhaal's performance in a rave review of the whole series, while The Los Angeles Times praises every aspect of the show's production from "gorgeous cinematography" to a "flawless international cast".
Read on for more:
• The Los Angeles Times reviews the "remarkable" series, writing, "Gyllenhaal's performance all but defies description"
• The A.V. Club calls THE HONORABLE WOMAN "enthralling" with Gyllenhaal's work "a beautiful, dark portrait".
• The New York Times reviews the "smart, moodily complex thriller", again highlighting the star as "remarkable playing a principled but conflicted woman whose quicksilver personality alters from hour to hour".
• The Huffington Post interviews Maggie Gyllenhaal about fame and family.
• The Wall Street Journal's series review praises "an originality that makes itself felt everywhere" and " superbly designed suspense".
• The Associated Press talks to Gyllenhaal and creator Hugo Blick about how THE HONORABLE WOMAN "exposes timeless truths" within a multitude of subjects.
• TV Guide offers a sneak peek at the series premiere.
• The New York Daily News talks to Maggie Gyllenhaal about the psychology of Nessa Stein and making the switch to TV.
• SFGate lauds THE HONORABLE WOMAN and Gyllenhaal's "richly nuanced performance".
• The Detroit Free Press talks differences between Nessa and the woman who plays her over tea with Maggie Gyllenhaal.
• The Lansing State Journal celebrates Hugo Blick's auteurship.
Watch THE HONORABLE WOMAN Thursdays 10/9c on SundanceTV.
Click here for a reminder to tune-in to THE HONORABLE WOMAN.